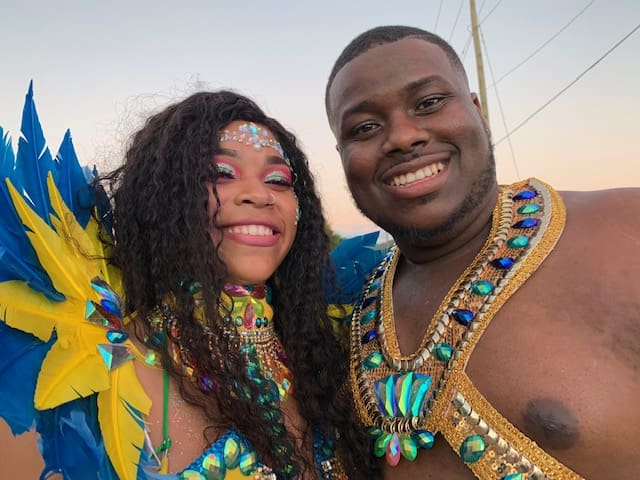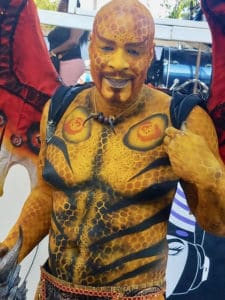 The Adults Parade, always a highlight of the Crucian Christmas Festival, took over Frederiksted Saturday with fancy floats and trucks with huge speakers rolling down King St., blaring carnival songs. Behind them, colorful troupes danced to the beat and revelers looked on in sheer delight joining in on the dance.
Sequins, spangles, giant headdresses, and feathers in all colors bedecked the street as the parade embodied the festival theme: Festival Fete Kingdom.
Miss St. Croix Festival Queen, Rachelle JnBaptiste, led the big parade with the V.I. Carnival Queen 2018 from St. Thomas waving from the convertible behind her. More royalty followed, each with the perfect hand wave.
The Three Kings meandered along, stopping to visit with children and distribute goodies.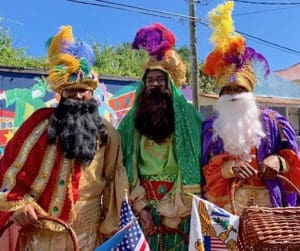 Lime Tree Bay Terminals came through with a "libation station" on its float; the Gentlemen of Jones, as usual, boasted a bar that followed its own float.
Troupes included Cane Bay Cares, with retirees in costume parading behind its truck, CHANT and its quadrille dancers, the Rising Stars Youth Orchestra, the V.I. Lottery, Gentlemen of Jones, Cruzan Cowgirls, and, by far the largest of them all, the Simply Sophisticated Fun Troupe.
"It is amazing!" said Francheska Parrilla, who marched with Simply Sophisticated for the third year Saturday and savored the good time.
D'Shane Riviere, with Simply Sophisticated for 11 years, said the troupe added a new brand called Simply Savage for the 2019 Parade.
"Normally we have a routine but this year we said 'Let's be free spirited and have fun!'" Riviere said. So both Simply Sophisticated and Simply Savage, a more provocative version of the traditional troupe, free-danced down the street in tandem.
Riviere credits the troupe's founder, Shamar Haynes, for his festival ingenuity.
DJ Bizzle the Raven God, a soca singer, marched with Simply Sophisticated this year, too.
"We come to enjoy ourselves but we're glad to entertain you, too," he said.
As darkness fell upon the scene, fireworks shot high into the sky above Frederiksted.