New faces are getting ready to take their place in the 33rd V.I. Legislature, while nine of the 15 lawmakers of the 32nd Legislature – 60 percent – get ready to depart. The Source is asking each of the nine to share their experience in the lawmaking body, their plans and any thoughts they have for the new senators that will carry on in their stead.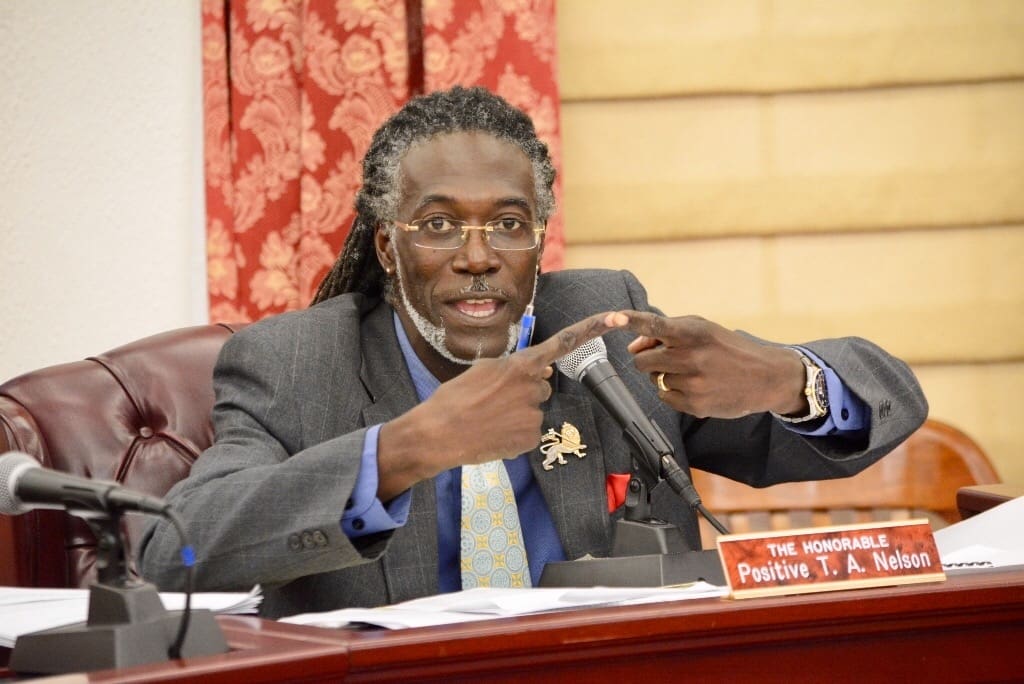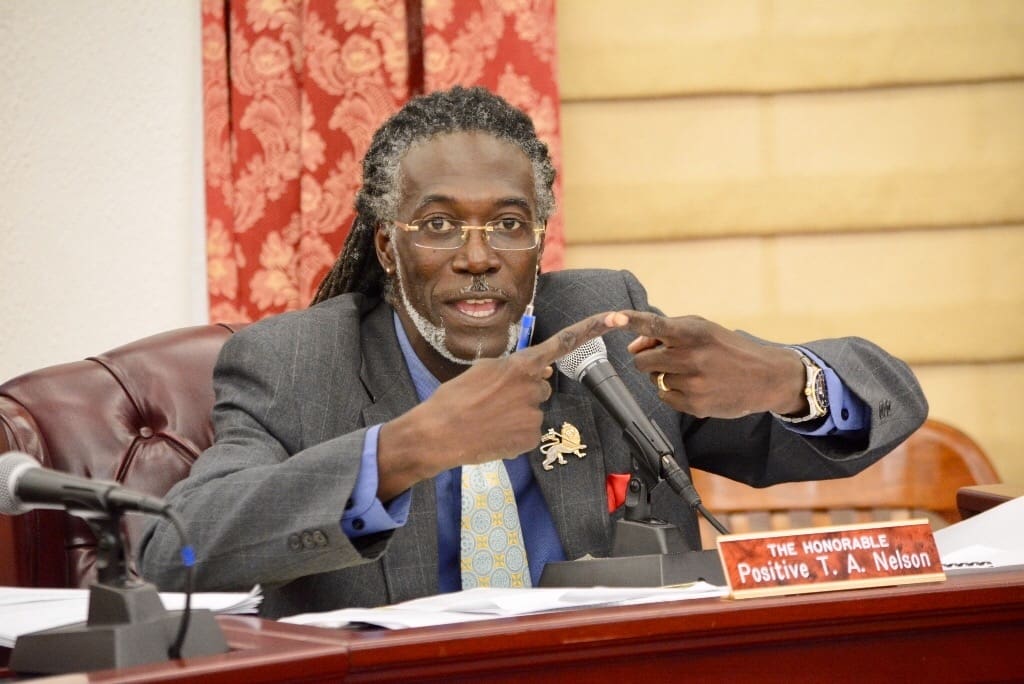 After seven terms in the V.I. Senate, Positive T.A. Nelson, is not fading quietly into a private life.
As his present term comes to a close (Nelson had opted to run for governor in the last election; legal technicalities kept him off the ballot), Nelson is still pushing for the issue for which he is best known – legalization of marijuana.
In a video Nelson posted to YouTube on Nov.10, he urges residents to write and call their senators about taking action on the legalization of medical marijuana. The Committee on Economic Development and Agriculture will have a hearing at the Great Hall on the University of Virgin Islands Campus on Nov. 27, he pointed out.
In an interview with the Source he said, "If the 32nd Legislature does not approve it, the 33rd must."
For the immediate future, Nelson said, he wants to position himself as an entrepreneur. He said he was seeking licenses to become an international motivational speaker, life coach and education consultant. Before serving in the legislature Nelson was a teacher.
He added he plans to continue advocating for marijuana legalization. He sees in the firing of Attorney General Jeff Sessions the possibility of some sort of legalization going forward on the federal level.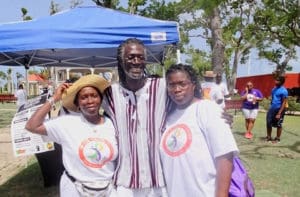 When asked if he had advice for the new senators he answered, "Of course, I do. They need to view the job of representation as being bigger than personal interest. It is important for them to address the big picture, which is what is good for the people of the Virgin Islands."
As a senator, Nelson said he was proud of "bringing balance to conversations." He added he wished the Senate had been a more "cohesive force" when he was in it. And he cautioned the new senators not to "put up with the same old, same old" as far as leadership. He said in recent years the leadership has been "awful."
In Nelson's view, residents were now most concerned with "bread and butter issues" such as rebuilding the infrastructure and revitalizing the economy and now is not a time for a constitutional convention, although he added, "I think a Virgin Island Constitution would be a very useful and powerful document to create."
Nelson graduated from St. Croix Central High School, class of 1985, and received a bachelor's degree in accounting from St. Augustine's University.
He is a fifth-degree black belt and grand master instructor at his taekwondo school on St. Croix. He plans to continue teaching, he said, because "It is part of my life."
Many youngsters are familiar with Nelson through the Unity Retreat Camp he holds Easter Week at Kramer's Park on St. Croix.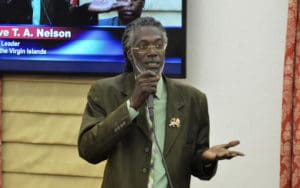 Not willing to drop out of the political picture soon, the video press conference he released last weekend included a strong endorsement for the Bryan/Roach gubernatorial candidacy.
He married his high school sweetheart, Kimberly (Roper) Nelson in 1993. They have three sons and a daughter, Terrence, Jr., Tafari, Tywreh, and Keturah.
In his biographical page on the Senate website Nelson writes, "Leadership is not dominance, it is exemplification through living by higher ideals. I call upon our entire community to accept responsibility to do your part, whatever it is. We must declare, believe, and own whatever it is we want the Virgin Islands' future to be. We must fill our sails, and chart for a course beyond our own time."
This is the first of a series of stories about outgoing senators, which the Source will publish in upcoming weeks.