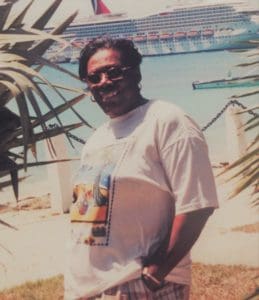 Edith Augusta Watty died on Nov. 1.
She is survived by her spouse, Curtis Watty; daughter, Hertha Wathey; sons: Dale Wathey, Claude Wathey and Ken Wathey: brother, Henry Lake; uncle, Leopold Rey; nieces: Pearl V. Lake, Arnette, Angie, Lomist and Carlene; nephews: Lucien, Henry Junior, Ludrick, Leslie, Sylvester, Al and Ron Lake; cousins: too numerous to mention; special friends: too numerous to mention; as well as other relatives and friends too numerous to mention.
Special thanks: Bishop Gumbs, Reverend Doward, ECW Group, St. Paul's Choir members and members of the V.I. Port Authority, where she worked for many years.
A viewing will take place at 9 a.m. followed by a funeral service at 10 a.m., Tuesday, Nov. 13, at St. Paul's Anglican Church. Interment will be at Kingshill Cemetery.