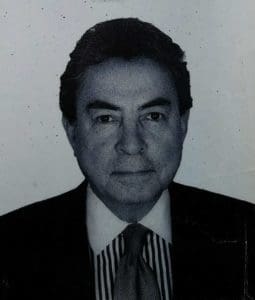 Rodney Mackay, 78, died on April 8. He was a native of Frederiksted, but he has lived on the U. S. mainland since childhood.
He is predeceased by his mother, Eulalie Petersen Elcock; wife, Cynthia; aunts: Marion Petersen Ford, Antoinette Petersen Bolling and Alvilda Petersen Ross Carter; uncles: Lauritz, Pierpont, Ivan, Gustave, Frank and Claude Petersen, and several cousins. He is also predeceased by his father, Walter "Dickie" Mackay.
He is survived by his siblings: Rosie Mackay, Walter "Rocky" Mackay, Honorable Kathleen Mackay; special cousins: Ingrid Santangelo, Sheila Arrington, Robert Ford, Edward Ford and Jean Edney Canton; and many other cousins, including the Petersens and Edneys.
A memorial service will be held at 10 a.m., Friday, Oct. 19, at Holy Trinity Lutheran Church in Frederiksted, St. Croix. Following the service, his ashes will be interred with his mother's in Frederiksted Cemetery.