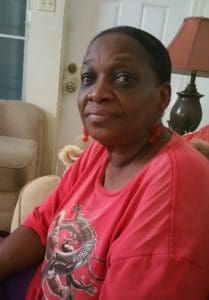 Arlene Lucas died on Aug. 21 to be with her Lord and Savior.
She was preceded in death by her father, Duval Briscoe; her mother, Beulah Briscoe; her sister, Idalia Payne; her husband, Leroy Lucas; and her son, Anthony Lucas.
She is survived by her three children: Robert Lucas, John Lucas and Tarra Lucas Johnson. She also leaves to cherish her memory six grandchildren: Tiffany Lucas, Vaughn Johnson, Jarrod Lucas, Keyonce Lucas, Jordan Johnson and Jasmine Lucas; her great grandson, Roman Johnson; two daughters-in-law: Robin and Andrea Lucas; son-in-law, Charles Johnson; and many nieces, nephews, cousins and friends.
There will be a viewing held at 10 a.m. and a funeral service at 11 a.m., Thursday, Sept. 6, at Divine Funeral Services Chapel, 129 Peter's Rest. Interment will follow at Christiansted Cemetery.