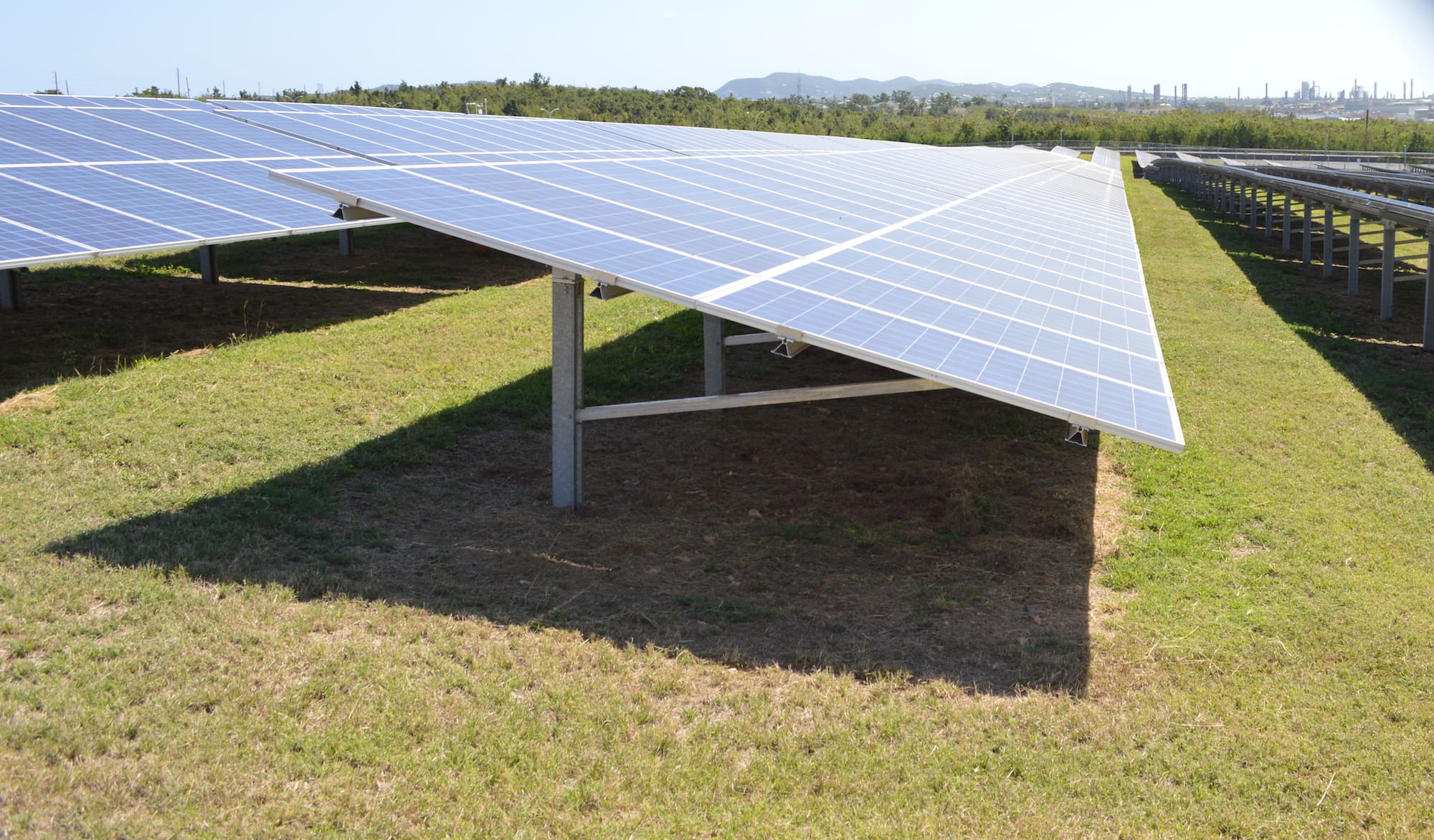 BMR, the company that took over St. Croix's Spanish Town solar farm, may be doing much more solar in the territory in the upcoming years, CEO Bruce Levy told the Source in a recent interview.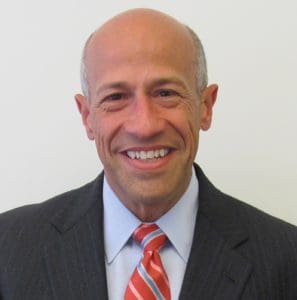 The company has a strong focus on building renewable energy in the Caribbean and was already in the territory working on buying the St. Croix plant before the hurricanes last year, Levy said.
The company's first big endeavor was a 36 megawatt wind farm in Jamaica.
"That has been running for over two years now and we have been slowly growing our business. We are finishing up a five-megawatt solar plant in Guatemala" Levy said.
They started looking at the St. Croix plant in 2016, talking to owners NRG Solar.
"We didn't expect the hurricane to come in the middle of the process. But now we have an opportunity to upgrade. We can make it more resistant to storms, to wind, water and salt. Plants are not meant to have too much of that. But we are fixing it to make it better," Levy said.
The plant is online and producing about 45 percent of its maximum capacity but should be back at 100 percent by late summer or early fall, he said.
BMR hopes to acquire more existing USVI solar facilities, play a role in building new utility-scale facilities and sell to large and medium sized industrial and commercial facilities, according to Levy.
They may be buying WAPA's other four-megawatt facility, in Estate Donoe on St. Thomas, although Levy would not confirm nor deny it. BMR's press release about the St. Croix purchase said the company is "set to receive approval from the utility to purchase another hurricane-damaged USVI solar project in the coming weeks."
Levy said there could be other large facilities, such as the plant connected to the Almeric L. Christian Federal Building on St. Croix. But when asked if there were any other facility that contracted with the local utility – the Water and Power Authority – he said he had to honor a commitment to the parties in the negotiation to not talk about it or give any details.
Levy did say the purchase could happen at any time.
"We thought we would have the approval by now," he said.
At the same time, BMR is looking to compete for contracts to build new public facilities.
"Certainly WAPA has made it clear WAPA will do some expansion of their solar facilities with FEMA ( Federal Emergency Management Agency) funding," he said.
WAPA has plans for a lot of solar and other renewable power and a pretty large pot of funding to pay for it, creating lots of opportunity for BMR or potentially other companies. During budget hearings in July, WAPA Executive Director Lawrence Kupfer said FEMA has already approved a four-megawatt solar farm near Coral Bay on St. John. That would be almost enough power to meet peak demand on the less-populous island, at least when the sun is shining, that would appear to be what Levy was referring to.
St. Thomas and St. John combined have an average peak daily demand of about 60 megawatts, with around 55,000 inhabitants. St. John has less than 10 percent of the district's population, with about 4,000 people before the storms. St. Croix demand also peaks around 60 megawatts.
And in June, Kupfer said WAPA plans to use $45 million of federal money from the U.S. Department of Housing and Urban Development for large solar projects on St. Croix and St. Thomas. He suggested there could be more in the future too, depending on how talks with HUD go.
WAPA planned two projects with a combined six megawatts for St. Croix in 2015, but they were shelved when the companies had difficulty getting financing. The influx of federal money may revive those projects and create more opportunity for BMR.
The company hopes to sell to commercial customers, too.
"We think theres is a lot of opportunity there for renewable energy," he said. Larger systems are more cost-effective so they may be attractive to industrial facilities and even larger hotels, he said.
Since solar only works when the sun is shining, it cannot readily replace all power generation and the cost of battery storage is a limiting factor. But it can save on fuel.
"There is clearly a role for storage. The holy grail is to make all the power during the day and use it all night. Right now storage is a little too expensive. Or a lot to expensive. To really run around the clock on storage may be another few years away, maybe a decade," Levy said.
"But that is where micro-grids come in. You use batteries to make it most of the way through the off-peak hours, then use natural gas or propane or what have you for a brief time to recharge the batteries. It's not 100 percent renewable but certainly a much more efficient use of oil or gas," he said.
Over the next few years, they hope to expand further around the Caribbean.
"We started our business really to focus on the Caribbean and Central America. There is a lot going on here. We have projects going in Honduras, the Dominican Republic; more things coming in Jamaica, St. Kitts and St. Lucia. In four or five years we expect to be on a lot more Caribbean islands and Central American countries. I think there is so much opportunity"
He suggested the Caribbean focus and the focus on renewables are built into the company's DNA.
"We are majority owned by Richard Branson's Virgin Group. He has a special place in his heart for the Caribbean and lives here," Levy said.