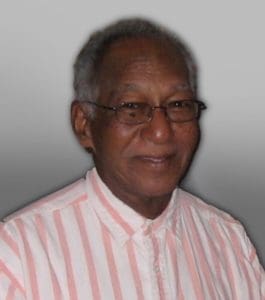 Godfrey Corry, also known as "Chief" or "Tug" of Estate Union and Mt. Washington died on July 18. He was 83 years old.
He was preceded in death by his wife, Mavis Corry; mother, Mildred Corry; and father, Alan Corry.
He is survived by his daughters: Donna Corry, Audrey Canton, Paula Corry and Mona Corry; sons: Ricardo Corry, Gordon Corry, Yan Corry, Dennis Cremus and Perry Cremus; grandchildren: Devin James, Leesha Lake-Holms, Robert Du'Juan Watkins, Stephen Jr., Ashlie and Michael Walker, Yan Corry III, Danny II, Derek and Dexter Canton, Kericho, Kemeka and Kaija Corry, and Malcolm, Tamara, Kurtis and Daniella Corry; great-grandchildren: Calia Philip, Marlaina, Kaliq and Malayaa Corry, Andre and Shania Holms, and Ashijah Wade; daughters-in-law: Alfreda Corry and Sharlene Harrigan; sons-in-law: Danny Canton, Sr. and Bill Watkins; and other relatives and friends too numerous to mention.
The viewing will take place at 9 a.m. followed by a funeral service at 10 a.m., Friday, Aug. 17, at St Ann's Catholic Church. Interment will be at Kingshill Cemetery.