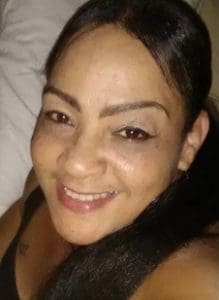 Johanna Sextius died on July 6.
She is survived by her mother, Anna Luz Gabino; son, Troy A Sextius; daughter, Toya Sextius; grandchildren: DeAndre (Sextius) Jensen, Deone (Sextius) Jensen, Marcus Sydney, Taliyah Sextius, Faith Sextius, Donique S. Sextius, Prince K. Fermin and King Y. George; and brothers and sisters: Freddy (Villafañe) Barron, Patricia Gabino, Grace Gabino, Verna Forbes, Howard Forbes, Evelle Forbes, Marvin Forbes, Melvin Forbes, Rosanna Forbes, Helen Forbes, Orlando Forbes, Monette Russell-Ward, Robert Antoni Watkins, Janet Forbes and Alphonso (Bobby) Stevens.
She is also survived by aunts and uncles: Gloria Kelsey, Peter Ovesen, Paul Ovesen, Thomas Ovesen, John Brady, Litia Brady, Victor Brady, Joan Brady and Donna Brady; close cousins: Anita Watson Brady and Melody Rames; cousins and other relatives (including the Ovesen, Brady, Chiang and Rames families) and friends too numerous to mention.
The viewing will take place at 9 a.m. and the funeral service at 10 a.m., Wednesday, Aug. 15, at Victoria Believers Ministries, 15 Peter's Rest. Interment will follow at Kingshill Cemetery.