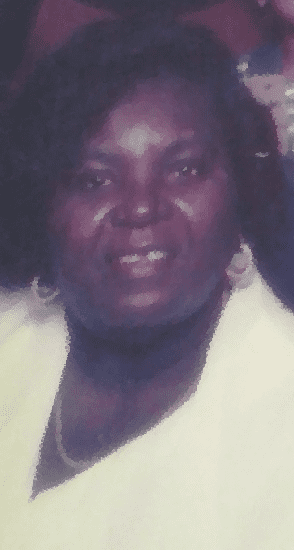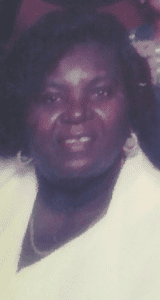 Muriel Petersen Stevens of Frederiksted transitioned into eternal peace on May 22. She was 79 years old.
She was preceded in death by her mother, Alveria Lowe; father, Ruben Petersen Sr.; brother, Ruben Petersen Jr.; sisters: Corlina Collins, Gwendolyn Boyea and Marion Maranda; spouse, Carlton Stevens; and daughter, Dale Doward.
She is survived by her sister, Thelma Springer; brother, Alexander Petersen; daughter, Corleen Petersen; sons: Dean Petersen Sr., Neal Stevens, Carlvin Stevens, Sylvin Stevens and Kevin Stevens; nieces: Louise, Janice, Laverne, Dari-Lee, Lorette, Corleen, Yvette, Veronique, and Monica; nephews: Alex Petersen Jr., Wayne Petersen, Paul Petersen, Robert, Coy, Ricky, Marlon, Irvin Jr., Adrian, Antoni, Kenneth, Carlos, Carl, Sheldon and Keith; and grandchildren: Garna, Charles, Tiffany, Patricia, Dean, William, Joshua, Caleb, Garrison, Stapha, Neal II, Neal III, Asim, Nkosi, Joshawn, Nicole, Natasha, Shanelle, Chenell, Maurice, Chelsea, Cadeem and Chawnee.
She is also survived by great-grandchildren: SunAsia, Donell, LaSiyah, Elias, Ki'Ayla, Adanna, Jahsenti, Basco, Asim, Savana, Cy, Neal IV, Ja'neal, Neala, Asim Jr., Messiah, Malik,Teral, Dea'Najah, Deanari, Kaydean, MerKai, Layalah, Jerimei, J'Kai, Justin, Jacob, Amaya, Angelica, Sarelli, Lond'tric, N'Khai, Messiah, Jushawn, Qushawn, Tristan, Jaelyn, Zoe and Austyn; great-great-grandchildren: Isaiah, Jordan and Kamerynn; and great nieces and nephews: Sharifa, Trevor, Kishawn, Reshawn, Shawn, Shinelle, Shermaine, Sheldon, Novelle, Afelle, Letha, Karla, Rondelle, Reanel, Paul, Wayne, Alexander Jr., Carlos, Robert, Sheldon, Koreen, Senichi, Jamaal, Adrian and Marlon.
Other survivors include brothers-in-law: Monroe White, Orville White and John White; sisters-in-law: Louise White, Roada Davis and Eulaine White; godchildren and adopted children: Muriel's heart was so huge and her love never ending that this amount is too much to list. This is one of the many reason why she was so loved and honored; close friends: Camelita O'Neal, Inez King, Louise White, Alberta Russel, Mavis Bridges, Barba Martinez, Juanitta Bryant, Carolyne Jones, Garna O'Neal, Jasmine Hodge, Jahnel Hodge and The Family of The Holy Trinity Lutheran Church.
A viewing will take place at 9 a.m. and funeral services at 10 a.m., Friday, June 22, at Holy Trinity Lutheran Church. Interment will then follow at Frederiksted Cemetery.