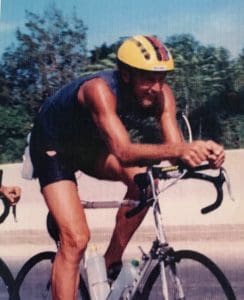 The VI Cycling Federation will host a two-person time trial at 7 a.m., on Sunday, April 29, on St. Croix's South Shore Road. Due to poor road conditions the course will no longer be held on Airport Road but rather on last year's course.
The race will start at the entrance gates to Ha' penny Beach, head to the Divi Carina Bay Hotel and turn around to finish back at the start. Teams will be sent off at one-minute intervals. For this 18-mile race, cyclists are advised to find a teammate of comparable ability with whom they can ride while drafting and pulling.
When two cyclists from different racing categories form a team, they will compete in the higher category. For example: a Sport rider and an Expert rider will be placed in the Expert category. Cyclists are reminded that they may draft off of their partners but they may not draft off of another team. Aerobars are allowed. Helmets must be fastened.
Race-day registration will close at 6:45 a.m. to allow the officials to set the starting line-up. For more information, call 332-6282.