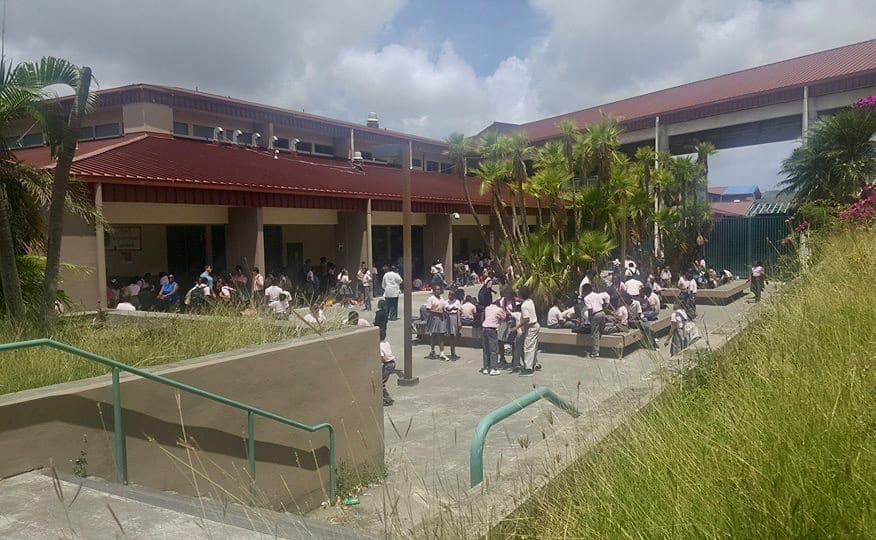 Classes at the St. Croix Educational Complex were back to normal this week after a "gassy smell" on Monday forced classes to be dismissed and students bused off campus.
A worker at the school who spoke on the condition of anonymity said there have been gassy smells on campus at least three times this school year.
"The smell comes from the east", the staff member said.
Tuesday saw elementary students gathering in the courtyard of the vocational school before the start of their lessons while high schoolers waited for buses following their allotted time at the academic side of the campus. Since Hurricanes Irma and Maria, the Complex is now home to four schools that attend classes on split sessions.
Rosa Soto-Thomas, president of the St. Croix Federation of Teachers Local 1826 confirmed Wednesday the situation has happened before at Complex. Soto-Thomas said in December school was dismissed because of a smell that teachers described as similar to propane. On Monday it was the same story.
Soto-Thomas was feeling a bit of déjà vu.
"This reminds me of the situation that happened with Central High in 2014", she said.
At that time government agencies and the EPA determined the cause of that odor was a sewer system in the area, including the nearby Barren Sport lift station, along with a leaking propane tank which together produced extremely high emissions of hydrogen sulfide, causing people on campus to become ill.
(See "Reports Lists Steps for Relieving Central High School Odor" in related Links, below.)
On Monday, teachers and students were feeling sick again.
"Our major concern is health and safety", Soto-Thomas said.
However, the evacuation of the school did not go smoothly, as some teachers and staff on the vocational side could not be notified due to a dysfunctional PA system. Staff used bull horns and went door to door alerting personnel on that side of the school.
"OSHA needs to fix this", said Soto-Thomas.
Soto-Thomas said the EPA and other appropriate government agencies have been called in to determine the source of the smells.