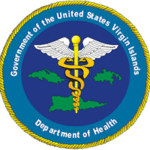 School nursing is a challenging nurse specialty requiring care for thousands of children with hundreds of health issues in a setting often separated from other health care professionals; thus, they need the skill set to detect problems among students as a group or to determine the health needs of individual students. These nursing skills are critically important during public health crises, including vaccinations, preventable disease cases and outbreaks.
The Virgin Islands Department of Health (VIDOH) is offering a workshop/training on the '2018 Disease Reporting Requirements for School Nurses & Administrators.' As DOH develops best practices for disease surveillance in the territory, it is important to maintain engagement and readiness with key community healthcare stakeholders.
Learning Objectives After participating in this training, nurses will be able to do the following:
Understand the rationale for systematically monitoring trends in health, disease and the determinants of health.
Rapidly detect unusual events, cases or outbreaks in the school setting and how to appropriately report them to the VIDOH.
Increase understanding of appropriate responses to infections in coordination with the VIDOH and access official guidelines from Centers for Disease Control and Prevention (CDC).
Protect student health by promoting and enforcing immunization requirements for school enrollment and collaborate with the Immunization Program to facilitate immunization access to uninsured children.
Increase the understanding of the CDC immunization requirements as recommended by the Advisory Committee on Immunization Practices (ICIP-CDC) and the VIDOH.
Increase understanding on how to read immunization cards and navigate local requirements.
Continuing education units (CEUs) are available through UVI Community Engagement and Lifelong Learning (UVICELL) with a cost of $25 per person for the 4th workshop. Cash or a check is payable to UVICELL on the day of training. DOH is currently working on the Nursing Board to facilitate CNEs for nurses.
RSVP or pre-register before April 10 by contacting Dr. Irene Guendel at 774-7477, ext. 5646 or irene.guendel@doh.vi.gov.