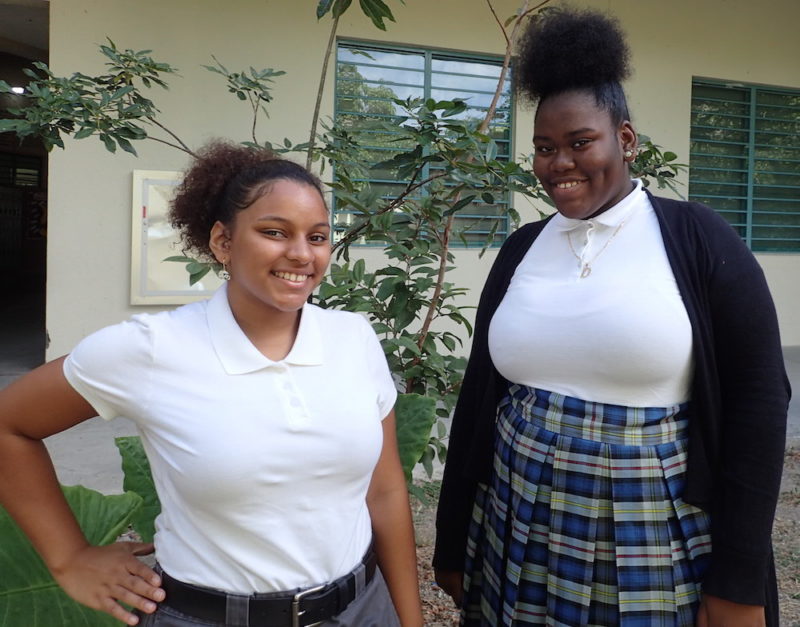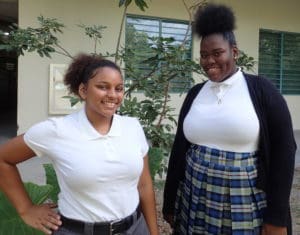 According to HuffPost, members of Generation Z have higher life expectations than previous age groups, and St. Croix Educational Complex students Dianna Arthurton and Vashti Parris are good examples – both are interested in pursuing two careers.
Arthurton, age 15, is torn between wanting to be a surgeon and a makeup artist. Parris, also 15, wants to be a plastic surgeon and a chef at the same time. Both girls say
they will leave St. Croix to pursue their dreams and, at this point, they say they probably won't return except to visit.
The students did not hesitate to say why it is unlikely they will stay on their native
island to pursue careers and raise children. Both voiced frequently heard criticism about
the government, violence and trash – their reasons for leaving.
Parris recently heard gunshots over the phone while talking to a friend, and said there are
too many violent crimes and the police are not as involved as they should be.
"Do I really want to hear them (gunshots)? People are leaving left and right," she said.
Although she plans to relocate have a better, safer life, she is torn in that she wants her
children to experience their culture.
Arthurton has also been exposed to gun violence and worries about her safety. She is so
concerned she thinks the United States should take over governing the territory. Schools,
roads and the government would run more efficiently under U.S. control, she believes.
"How ridiculous is it to have to sit in hot classrooms? You can't focus," she said. "We
need optimistic people."
Parris thinks workers should be better educated or imported from elsewhere. Bad
attitudes and customer service are a major problem in the territory, she believes.
"People should open their eyes and step up, or bring in people to make it better," she said.
The young ladies see their generation as being open-minded and they support Black
Lives Matter and the March for Our Lives to control gun violence.
"Adults don't take us seriously. We've shown them how serious we are with the March
for Our Lives. I'm so proud they are standing up for what they believe in," Parris said.
They have slightly different ideas about statehood or independence. Arthurton said that
independence would be "a disaster" for the Virgin Islands because other independent
islands have become havens for violence and drugs.
According to Parris, it is the Virgin Islands government that is in "chaos" because
officials don't take responsibility and don't prioritize issues.
Both students believe there is low voter turnout because candidates are not dedicated to
making needed changes and are elected simply because they are popular – many voters
agree with them.
Typical of most students, Parris and Arthurton complained about school – teacher apathy,
hot classrooms and bad food. One of the subjects of their criticisms falls in line with complaints from every generation since the Baby Boomers: school lunch. Arthurton said she hasn't eaten in the school cafeteria since third grade when she saw a cockroach on her food, and Parris doesn't eat at school because of the limited selections and mold in the building.
The 15-year-olds are members of an achievement academy and share a health class. They
listed playing steel pan drums, swimming and snorkeling as their hobbies.
Arthurton likes to draw and "change to my liking" characters such as Wonder Woman –
adding dark skin and curly hair. She loves music and likes to experiment with makeup,
read and play video games.
Parris plays soccer, volleyball and writes music when she has time. She plays the flute
and is learning piano. To relax, she reads, plays videos and bakes.