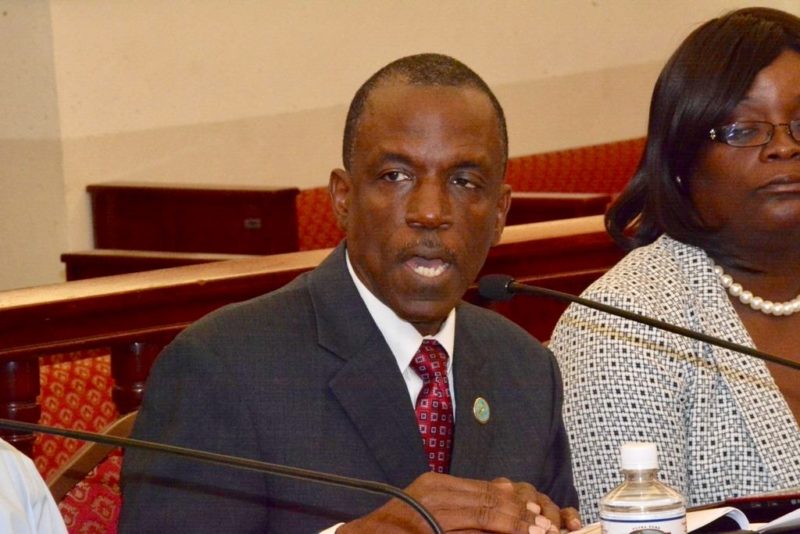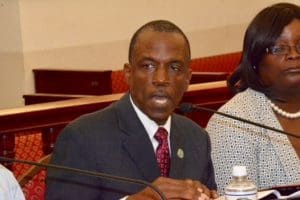 Immediately after Hurricane Irma and Hurricane Maria, the Virgin Islands had to rely on food imports for all of its food, Agriculture Commissioner Carlos Robles told the V.I. Senate Committee on Economic Development and Agriculture on Friday.
One project that was killed when the food crops were devastated was the Farm to School Initiative. This program was aimed at introducing more locally grown fresh fruits and vegetables into territory schools and other institutions.
Robles told the committee that prior to the hurricane, at least 10 farmers on St. Croix were engaged in the Farm to School Initiative. School menus were set, crops were selected, and planting, harvesting, and delivery schedules were established.
Thousands of pounds of locally grown fruits and vegetables were scheduled to be delivered to the Department of Education's School Food Authority beginning in late September or early October 2017.
"Virgin Islands children in our public schools would have been eating locally grown fruits and vegetables for the entire school year. Unfortunately, the hurricanes prevented that from happening," Robles said.
The commissioner said 21 acres or more of vegetables were lost in the storms. However, discussions are under way concerning next school year, he said.
During Thursday's Senate meeting, the fair board announced Agrifest 2018 would be held Memorial Day weekend – May 26, 27, and 28 – at the Rudolph Shulterbrandt Agriculture Complex. Robles began his testimony by apologizing to residents for an earlier release saying that Agrifest was canceled. He said he should have used the word postponement.
The fair had been postponed because of damage to the fairgrounds and because of the fair board's belief that farmers would not have recovered enough for the usual Presidents' Day weekend date.
The department's administrative office, located on the St. Croix fairgrounds, was destroyed. Also, out buildings and the two large greenhouses were badly damaged.
Two other projects, the Growers Collaboration and the Harvest of the Month programs, also were suspended, Robles said. The Growers Collaboration program trains, educates and provides farming resources for existing and/or beginning farmers. The Harvest of the Month program highlights a locally-grown crops to school children, educating them about how the crops are produced.
Senators were concerned about Ag's facilities.
"Do you know when the greenhouses will be rebuilt?" Sen. Kurt VIalet asked.
"This is a tightrope," Robles responded, "because FEMA will reduce the funds if a permanent structure for the greenhouse is established."
Vialet wasn't happy.
"At some time we have to rebuild," the senator said. "Is it supposed to stay this way for a year while FEMA makes a decision?"
Robles thanked the U.S. Secretary of Agriculture for sending representatives to see firsthand what "American farmers off shore have endured, and to determine how USDA can assist." However, he added that the relationship with USDA had its "share of uncomfortable and unsettling moments."
Sen. Positive Nelson lamented more Virgin Islanders did not pursue farming.
"Food growing is such a nice thing to watch," he said. "We have to become more creative, get past this post-traumatic slavery system. Farming is not a poor man's work; it is a rich man's work."
Nelson asked if there was any work being done to grow industrial hemp. Robles said there had been inquiries but nothing was active.
Other damage to agriculture property, according to Robles, included: St. Thomas – flooding in the administrative building; St. John – the Coral Bay office, greenhouse and adjacent buildings sustained damages; St. Croix – the expanded irrigation system in the Community Gardens and the LaReine Vegetable Market were damaged but now are operating.
The Agriculture Department has no disaster funds.
Present were Sens. Neville James, Nelson, Vialet, Marvin Blyden, Tregenza Roach, Dwayne DeGraff, Janette Millin Young, and Brian Smith.