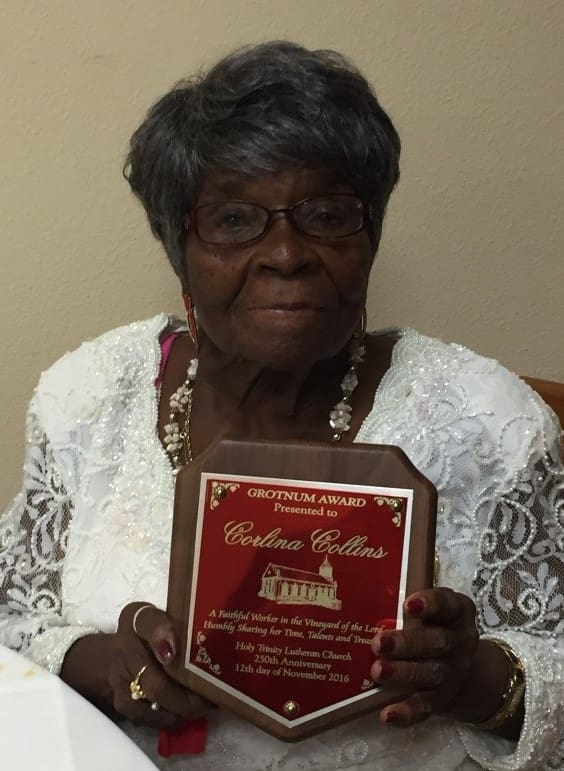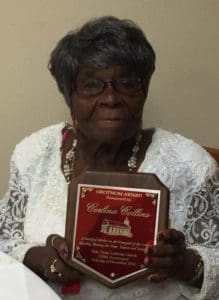 Corlina Collins, also known as "Nana" or "Auntie Nana," of Estate Whim, Frederiksted, died on Jan. 10. She was 87 years old.
She was preceded in death by her husband, James Collins; mother, Alvira Lowe Petersen; father, Reuben Petersen Sr.; sisters: Marion Maranda and Gwendolyn Boyea; and brother, Reuben Petersen Jr.
She is survived by her sisters: Thelma Springer and Muriel Stevens; brothers: Alexander Petersen Sr. and Reuben Petersen Jr.; nieces: Louise Springer, Janice Springer and Laverne Springer, Dari-Lee and Lorette Barnes, Yvette Venzen-Maynard, Monica St. Remy, Afelle Petersen, Letha Petersen, Karla Petersen, Rondelle Petersen, Koreen Stout, Senichi Nana Vanterpool and Reanel Petersen; and nephews: Irvin Springer Jr., Anthony Springer, Ricky Hernandez, Kenneth Springer, Coy Superville and Dean Petersen Jr., Neal Stevens, Calvin Stevens, Sylvin Stevens, Kevin Stevens, Paul Petersen, Wayne Petersen, Alexander Petersen, Jr., Carlos Petersen, Robert Petersen, Jamaal Asaad, Adrian Maranda Jr., Marlon O'Bryan and Sheldon Petersen.
She is also survived by great nieces: Sharifa Clarke, Garna Phillip, Tiffany Daniel, Shinelle McIntosh, Shermaine Springer, Nicole Stevens and sisters; great nephews: Trevor Clarke, Kishawn Petersen, Reshawn Henry, Shawn Henry, Charles Francis, Sheldon Springer and Novelle Watts Jr.; sister-in-law, Angelita Collins Petrus; godchildren: Rashida Rawlins, Hubert Brown Jr., Shari Nicholas, Dale Johnson, Craig Todman, Pamela Bates and Richard Samuel III; and special friends: Holy Trinity Lutheran Church family, Maude Johnson, Doris Brown, Sharon Brown, Elita Colbert, Anita Bess, Bromley Berkeley Post 133 Women's Auxiliary, Ingerborg McIntosh, Alberta Russell, Mavis Bridges, DHS Division of Senior Citizen Affairs (Sonia Lenard), and Mr. and Mrs. Brennan St. Romaine.
Other survivors include cousins and other relatives: Cecelia Knowles, Shirley Harvey, Gerian James, Author Edwards Jr., Lynette Petersen Oliver, Victor Petersen, Ricky Petersen, Barbara Martinez, Geraldine Benjamin, Linda Webb, Princess Stuard, Louise White, Mavis Robles, Cobina, Kathleen Christian, Carolyn Jones, Juanita Bryan and Veronique Richardson; as well as other relatives, friends and godchildren too numerous to mention.
The viewing will take place at 10 a.m. and the funeral service at 11 a.m. on Thursday, Jan. 25, at Holy Trinity Lutheran Church, Frederiksted. Interment will follow at Frederiksted Cemetery.