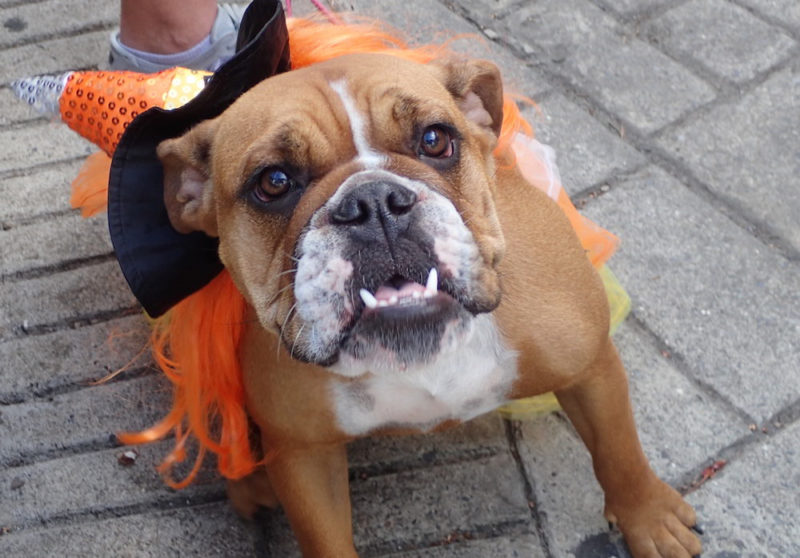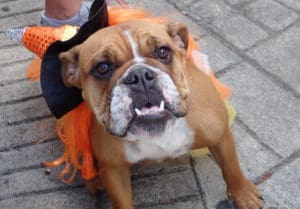 The Christiansted Boardwalk and Kings Alley echoed with happy barks and greetings from friends reconnecting at the 12th annual Krewe de Barkus Dog Parade Saturday.
The dog owners and their 25 pooches competed for glass plate trophies, made and donated by Jan Mitchell, as they paraded from Angry Nate's past Rum Runners and down Kings Alley.
The boardwalk was filled with spectators, many wanting to pet the big poodle, the little pug or one of the medium sized brown, black and spotted dogs in the group.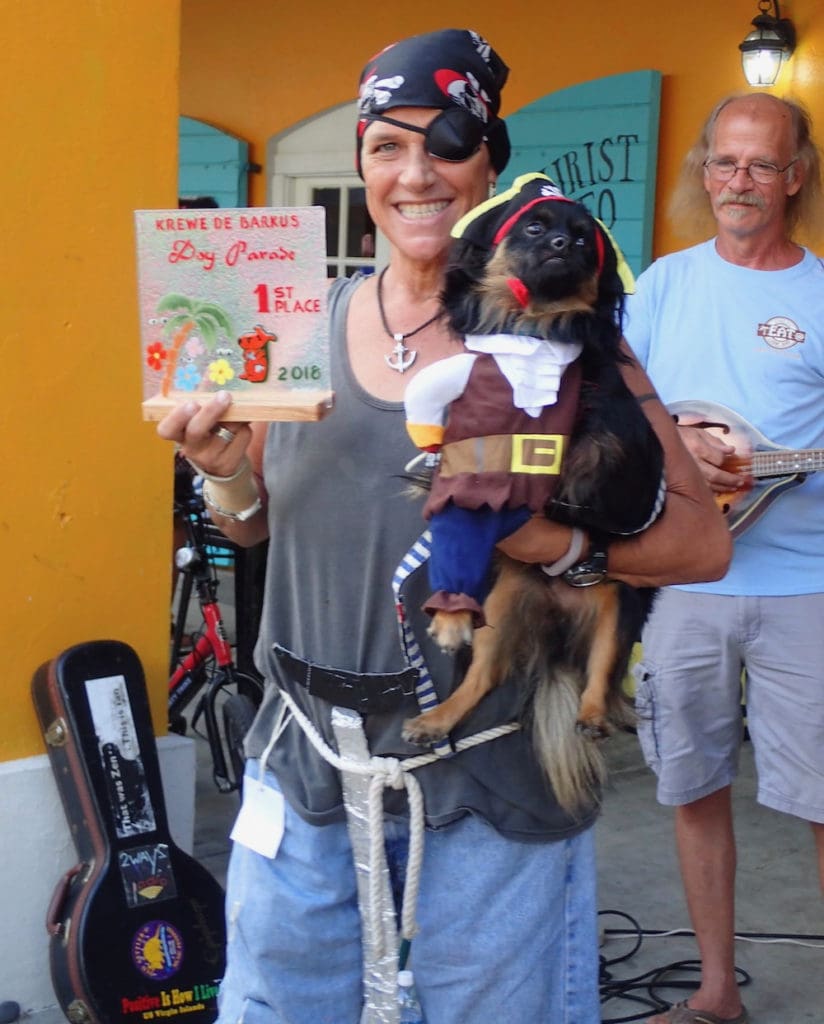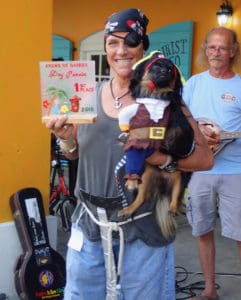 Dogs and humans were decorated and dressed in a Haunted Island theme. There were one-eyed-one-horned-flying-purple-people eaters, fierce pirates and skeleton dogs. Some costumes were not very scary but still were a 10 on the cuteness scale.
Winners were:
Tez Waters took first place dressed a pirate with mini-me Angel Boy.
Jennifer Olah and Anubis won second as a mage and her skeleton dog.
Third place was a tie between Irene Homa, Andrea Moeckell and Lucy dressed as the purple people eaters and Jennifer Olah, the mage and her tiny ghost, Pi.
It was an Olah family affair as daughter and granddaughter Jessica and Janayia won awards in the children's category for their costumes and parts in the troupe.
Grand Marshall Mike Belchef, known around the island as Pirate Mike, led the parade for the second year in a row.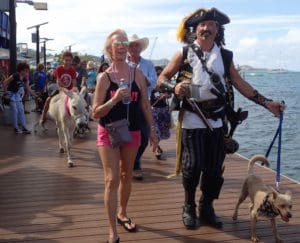 "It was absolutely awesome. It was great to see everybody out. After the hurricanes, we've kind of been in the doldrums," Belchef said. "It's good to see St. Croix on its feet again."
But though the spirit was up, the numbers were down. The parade was half the size as last year, according to organizers and one-fourth the size as in some previous years.
Val Stiles, of Krewe de Croix, said the Kalloloo Cookoff, which helps pay for advertising, was cancelled because of the September hurricanes so the parade wasn't promoted as much as usual. She said it was a good turnout considering everything and King's Alley seemed popular with participants, especially the dogs who didn't stand in the direct sun for long before winners were announced.
Krewe de Croix is a community organization that hosts popular events such as the Mardi Croix parade in Cane Bay. The group has also donated funds in the past to the St. Croix Animal Welfare Center as it did this year, with the proceeds of a 50-50 raffle to benefit the AWC.