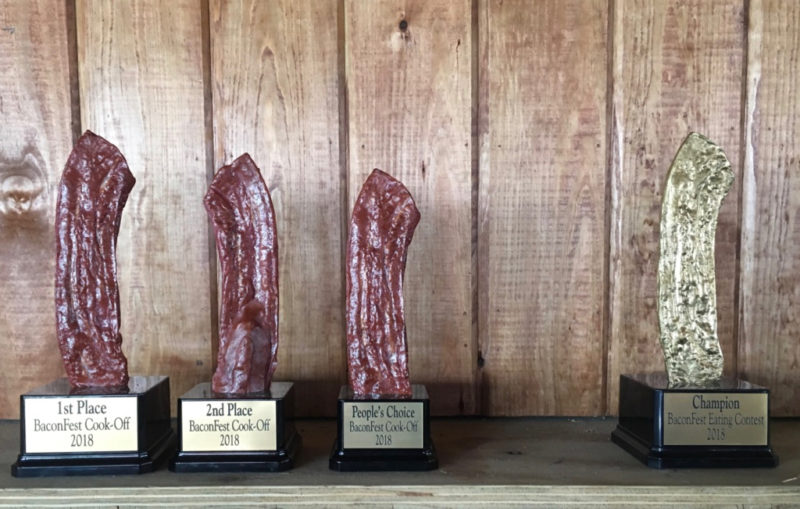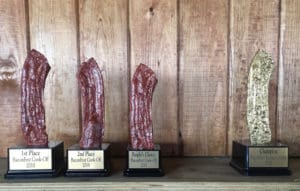 About 500 bacon lovers turned out Saturday to eat and compete, and while they were at it, to raise funds for the St. Croix Animal Welfare Center.
The first BaconFest took place at the upstairs bar and pool at Club Comanche, raising more than $,4000 for the center.
"We were really pleased with the incredible turnout for this first time fundraiser for the St. Croix Animal Welfare Center," said David Schnur of Club Comanche. "A big thank you to all of the participants, attendees and sponsors who made BaconFest 2018 an overwhelming success!"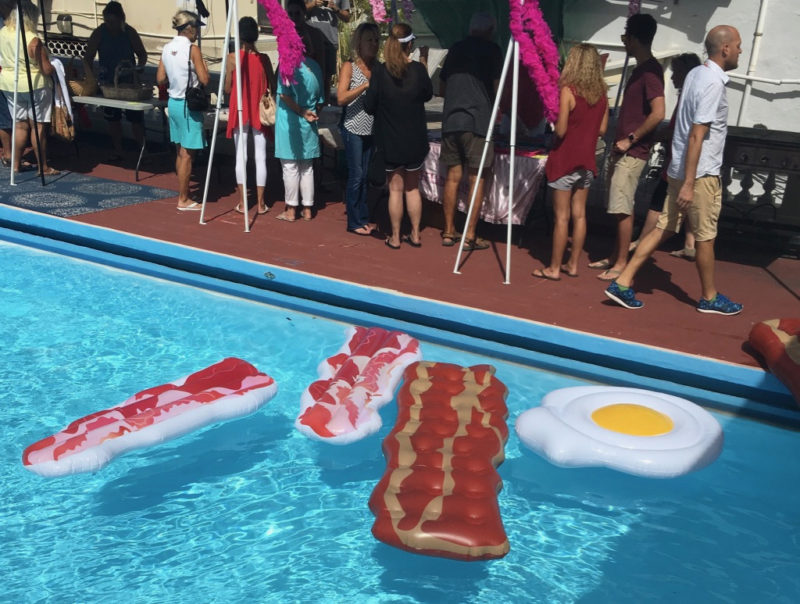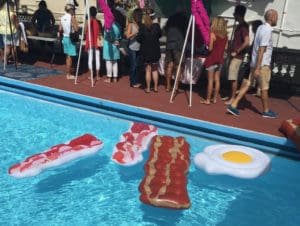 Attendees purchased tickets to taste an abundance of bacon-inspired dishes, and some relaxed in the pool with bacon-themed floats. Both professional and amateur chefs got their creative juices flowing and served up classic favorites and inventive new dishes. Offerings included Bacon Mac and Cheese, Bacon Sushi, Bacon-Infused Jameson, Coquito and Rum Cake, and Bacon Brownies.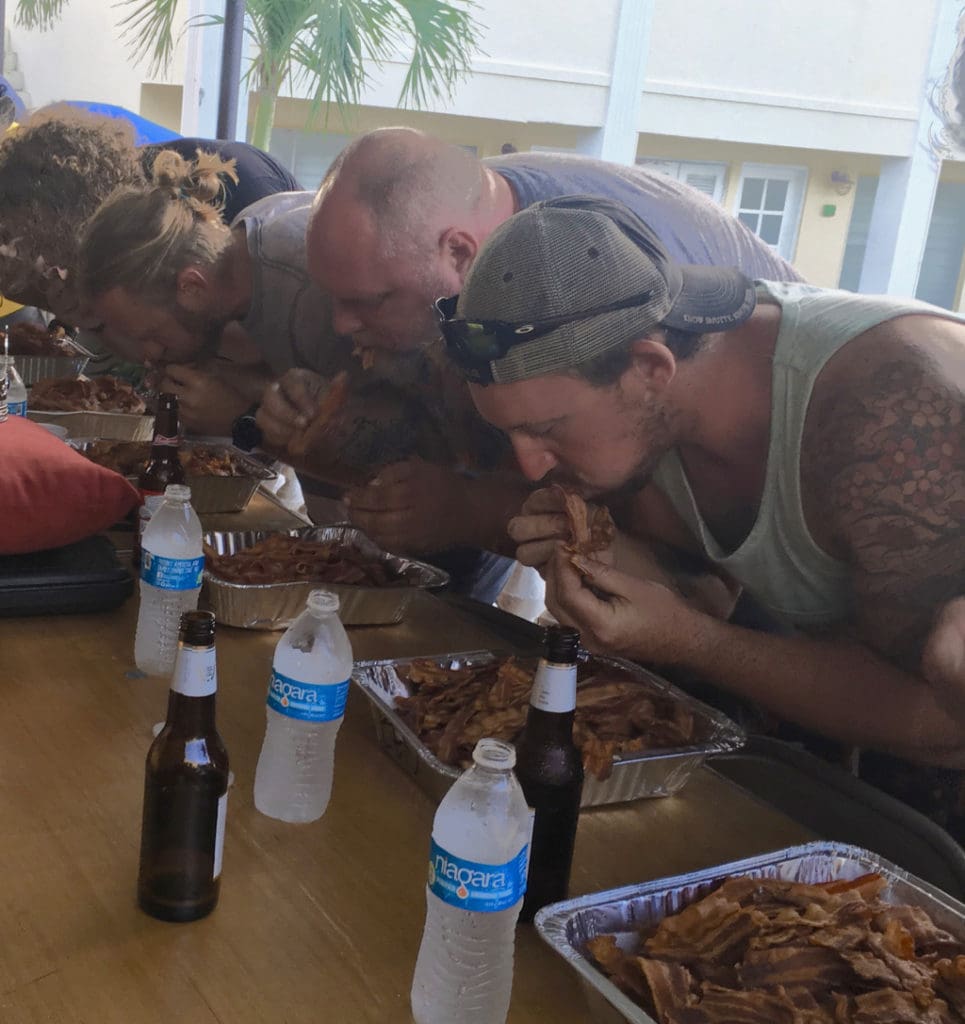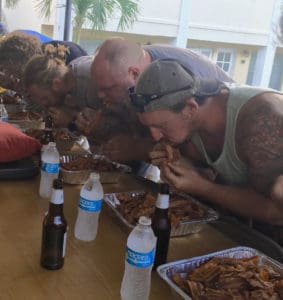 Carefully secluded judges sampled the entries and chose their favorites. Diana Washington won first place with her Bacon Ice Cream, and Mini Bacon Luau Cupcakes from Cakes by STX Kara took second. Attendees also had a vote and the People's Choice Award went to Carol Greico's Bacon Bites. The winners all received custom bacon trophies.
The event wrapped up with a bacon eating contest, challenging participants to eat two pounds of bacon in two minutes. Billy "Bixter" Barry took home the prize.
Event sponsors Merchants Market and Leatherback Brewing Company donated bacon and beer and items were raffled throughout the event. The event was emceed by Rocky from the Mongoose Morning Show and featured live music.
The event organizers plan to make this an annual event.
Editor's note: The reporter who wrote this account also works for the event sponsor, Leatherback Brewing Company.