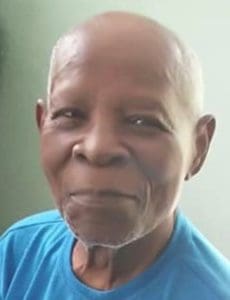 Lincoln Austin Cottle of Estate Frangipani died on Monday, Jan. 8. He was 91 years old.
He was preceded in death by his wife, Ann Cottle; daughters: Ira Alleyne and Marlene Noel; and son, Glenivan Cottle.
He is survived by his daughters: Ingrid Francis, Patricia Cottle-Matthew and Joan Murray; sons: Fitzroy Cottle and Lincoln Cottle Jr.; grandchildren: Kevin Francis, Akeem Alleyne, Kareem Cottle, Sharif Matthew, Akeem Mathhe, Kiwaun Cottle, Michael Noel, Otis Pierre, Turinie Pierre, Stevie Pacheco, Nakia Francis, Lepia Francis, Kisha Harris, Sharifah Cottle-Matthew, Dominique Alleyne, Amber Cottle, Kayla Cottle, Aubrey and Ashley Cottle, Khema and Shanice Cottle, and Brittany Thomas; and 14 great-grandchildren.
He is also survived by sisters: Shirma Cottle (Calif.), Louise Des Vignes (Trinidad), Stella Cottle (St. Vincent) and Alana Warren(N.Y.); brothers: Cordell Forbes (St. Vincent), Joe Cottle and Dyten Murthley (Trinidad); 38 nieces and nephews; daughters-in-law: Judy Cottle and Joy Cottle; son-in-law, Keith Francis; special friends: *Christine Davis, Beulah and Matthew Telesford, Andy (S.D.A), and Joanne Rhimes; as well as other relatives and friends too numerous to mention.
In lieu of flowers, donations can be made to the Central Church of the Nazarene.
The family requests that those in attendance wear festive colors.
The viewing will take place at 10 a.m. followed by funeral services at 11 a.m., Wednesday, Jan. 17, at Central Church of the Nazarene. A private cremation will follow.
All arrangements are by James Memorial Funeral Home.