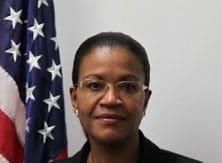 An HIDTA initiative of the United States Attorney's Office has been selected as the recipient of the Outstanding Investigative Effort Award by the National High Intensity Drug Trafficking Areas (HIDTA) Program.
"Winning a National HIDTA Award is an impressive achievement," Michael K. Gottlieb, the National HIDTA Director said in announcing the award. "This year we received more than 100 nominations for two dozen awards."
The HIDTA St. Thomas Initiative involved a group of 22 defendants who conspired to smuggle large quantities of cocaine through the St. Thomas airport to the continental United States, where it was sold for approximately $33,000 per kilogram in Florida, New York, Pennsylvania, Georgia, Mississippi, Michigan, Alabama, and Ohio.
The drug trafficking organization operated from January 2011 through September 2016 until it was disrupted by the cooperative investigative efforts of law enforcement, including the DEA/HIDTA Task Force (St. Thomas Major Organizations Investigation) and prosecutors in the Virgin Islands and the continental United States
Acting U.S. Attorney for the Virgin Islands Joycelyn Hewlett, who serves on the Puerto Rico/U.S. Virgin Islands HIDTA Executive Board, commended the prosecutors and law enforcement agencies for being selected for this prestigious award.
"The investigative efforts of our federal and local partners reflect the finest traditions of law enforcement and prosecutorial cooperation and are deserving of a National HIDTA award," Hewlett said. "I'm really proud of our prosecutors and agents for their commitment to disrupting and dismantling drug trafficking organizations and reducing violent crime."
Of the 22 defendants involved in the drug trafficking organization, 16 have been convicted. In addition, approximately $2 million has been forfeited. Because of cooperative investigative efforts that extended into 2017, some cases are still pending.
The HIDTA St. Thomas Initiative was prosecuted by Assistant U.S. Attorney Delia Smith, the U.S. Attorney's Office's lead OCDETF attorney. The investigative agencies include the Federal Bureau of Investigation, U.S. Drug Enforcement Administration, Virgin Islands Police Department, United States Marshals Service, Internal Revenue Service Criminal Investigation Division, U.S. Department of Homeland Security, Homeland Security Investigations, U.S. Customs and Border Protection and the Bureau of Alcohol, Tobacco, Firearms and Explosives.
The St. Thomas initiative will be recognized along with the other National HIDTA Award winners on Feb. 8 in Washington, D.C.