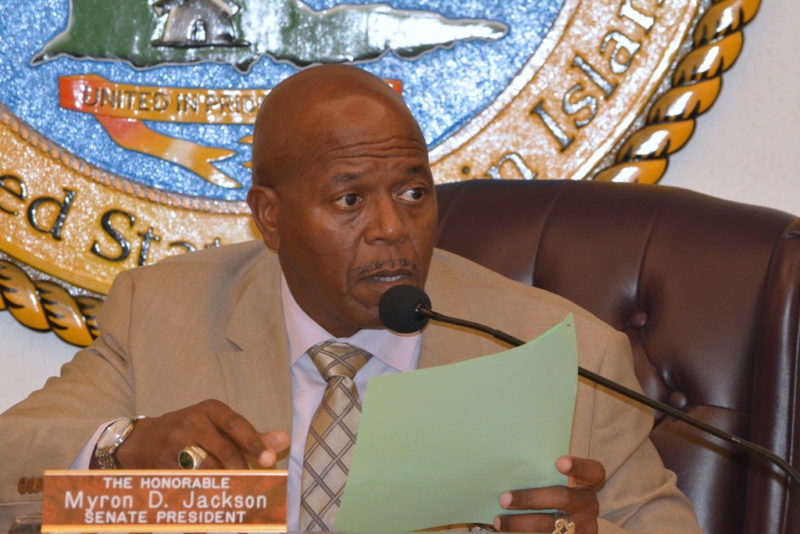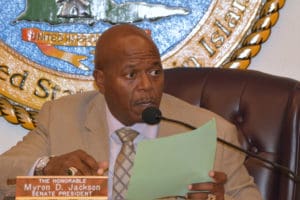 More than 20 government, non-profit, and community stakeholders talked about the scope, sustainability, and organizational structure to revitalize the Jose Antonio Jarvis Elementary School as a museum, cultural and learning center, during a three-day symposium that wrapped up Monday on St. Thomas.
According to a news release issued Monday, the event was hosted by Senate President Myron Jackson's office as part of the territory's centennial activities, which Jackson's office entitled the "Centennial Legacy Project/In Search of Identity."
A similar symposium will begin Tuesday on St. Croix to discuss turning Christiansted's Old Military Barracks into an academy of architecture, building crafts and cultural heritage. The symposium will continue at Balter's Restaurant in Christiansted. Time are 10 a.m. to 3 p.m. Tuesday and Wednesday and 10 a.m. ot noon Thursday.
"In Search of Identity" began long before the concept of the centennial, according to the news release from Jackson's office, focusing on the issue of identity.
For decades, we have struggled with this," Jackson said in Monday's statement.
"The last three days we talked about the concept of preserving the J. Antonio Jarvis School in its original state and revitalizing it into a museum that teaches history, industrial arts, cultural arts and cabinet making," he said.
In light of this year's hurricanes, Denmark has made its commitment to the project stronger and more generous, according to Jackson's office.
"The Danish Government with matching funds from the U.S.V.I. was contributing $10 million for the St. Thomas-St. John District and the St. Croix District; totally $20 million. However, because of the financial state of the Territory, the Danish Government has agreed to donate $20 million with a contribution of $150,000 from the U.S. Virgin Islands," Jackson said.
Nadine Marchena-Kean, director of the Enterprise Zone, shared the details of transforming the J. Antonio Jarvis School into a cultural museum.
"The concept of the living museum is that it will constantly be changing," she said.
According to Jackson's office, it will cover a timeline of 200-250 years of V.I. history. Plans call for a portion to feature a permanent collection of antiques, paintings and photos, with an interactive component for children and exhibits that could rotate quarterly. Leasing a space for a small café, bookshop, souvenir shop, and rental space for hosting community events such as book signings would sustain the daily operations of the museum financially, according to the news relesase.
The school is named for Jose Antonio Jarvis, who was born on St Thomas in 1901 and worked as a teacher and principal in the territory from 1923 to 1963.
Ulla Lunn, architect at the Association of Historical Houses in Denmark, said setting up a "Friends of the Museum" organization with different levels of donations would also generate funds.