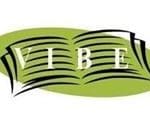 The 18th Virgin Islands Board of Education (VIBE) has announced it is scheduling certification appointments for teachers and administrators, and scholarship checks are available for pick-up on St. Croix.
The Virgin Islands Board of Education Office on St. Thomas received very little damage and has been open during normal operation hours. All education professionals are urged to utilize the services of the St. Thomas staff to meet all certification deadlines.
"We will have a certification officer available in our St. Croix office from 9 a.m. to 3 p.m. on Tuesday, Dec. 11. As a result of hurricanes Irma and Maria impacting the lives of everyone in the Virgin Islands, we made the decision to extend the deadline to the end of 2017 in order to give all our professionals the opportunity to become certified or recertified," said Emmett Hansen, acting executive director.
"We urge all professionals who are in need of the aforementioned services to either contact us via email for an appointment at stx@myviboe.com, with the subject line: "Certification Appointment," or send a text message with their name email address and phone contact information to 473-7522. Professionals may also visit our new office located at No. 6 King Street, Christiansted (across from the Florence Williams Library)," Hansen said.
Additionally, VIBE has received additional scholarship/loan checks for the 2017-2018 awardees.
"We ask that all students who have been notified they are 2017 – 2018 awardees to check our St. Thomas and St. Croix offices to see if their checks have been received in the office," Hansen said.