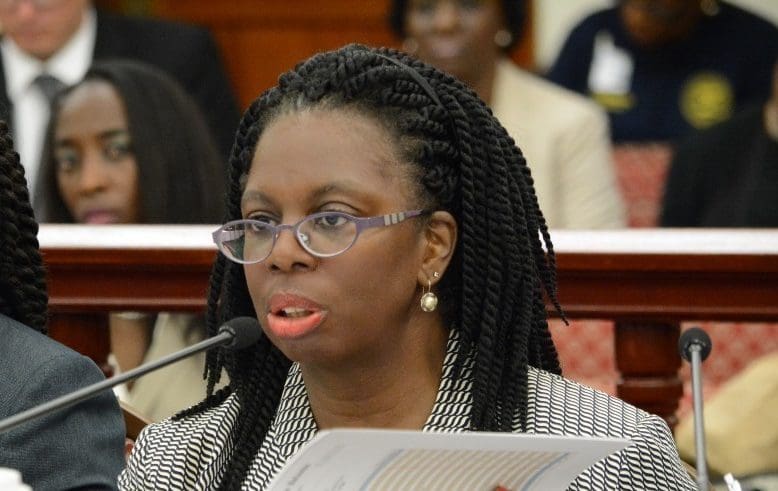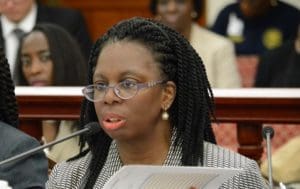 More than two months after two catastrophic hurricanes left the Virgin Islands unable to serve its sickest patients, a top health official set out to see where they went and how they're doing.
A spokeswoman for the Department of Health said little about what Commissioner Michelle Davis' hopes to accomplish during her mission to Puerto Rico.
Since the second of those two major storms – Hurricane Maria – brought widespread damage to Puerto Rico, Sept. 19 and 20, transportation and communication have made the task harder.
Fifteen patients are expected to receive a visit from the commissioner on her week-long trip, said Health Department spokeswoman Nykole Tyson. To reach them, Davis will visit eight different facilities scattered across the island, interspersed with damaged roads and bridges.
Due to the distances between the facilities around the island, Commissioner Davis visited three of them Nov. 22 and planned to visit four locations Wednesday, Nov. 29, according to Tyson.
There's no telling what the V.I. health commissioner may find as she reaches those destinations. A New York Times story in October described power outages, supply shortages and one case where patients at one hospital were evacuated to a hospital ship after its generator ran out of fuel.
Federal health officials have declared that the care being received by the Virgin Islands evacuees is as good as could be. That assessment was recently echoed by a V.I. nurse, living in Atlanta, who has gone out of her way to find out how patients are settling in.
Puerto Rico is hosting the second largest group of medical evacuees. But oversight of the health care given there is lacking. The U.S. Department of Health and Human Services has been helping transport and track those moved for medical reasons.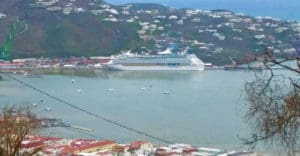 But one V.I. advocate who is also watching the situation said HHS is not providing oversight in Puerto Rico.
When she recently asked how many Virgin Islanders were being cared for there, Iffat Walker from the group Community Action Now could not get HHS to give a solid answer.
The answer was 18, maybe.
"HHS is not sure, they're not keeping track," Walker said.
The reason, according to an knowledgeable source, is that HHS has limited involvement there. Federal authorities have been more focused on making sure that patients treated requiring kidney dialysis get uninterrupted care.
Eileen Kane, a spokesperson for HHS, said without continuous treatment most dialysis patients would die. A multi agency approach has been taken to make sure they and their caregivers get ongoing support until dialysis services in the V.I. are restored.
In contrast, patients taken to Puerto Rico were described as those under hospital care, expected to be released when their treatment is done and returned home. For at least two Virgin Islanders, the homecoming turned into a one way trip.
Sen. Nereida Rivera O'Reilly, chair of the 32nd Legislature's Committee on Health and Human Services, said she has been working with one St. Croix family whose evacuated patient died Nov. 10. At first the family was turned down for help in bringing home the remains.
V.I. Human Services and Davis from Health stepped in when the federal Center for Medicare and Medicaid Services said no, according to Human Services spokeswoman Carol Burke.
The body was finally sent back to St. Croix this week, O'Reilly said, but minus a death certificate.
"Without the death certificate (they) cannot bury their father," the lawmaker said.
As of Tuesday, the Health Committee chairman was on the phone with Davis in Puerto Rico, seeking an answer to the latest problem.
After weeks of effort, O'Reilly said there has to be a better way to keep track of patients sent abroad.
"We need to have a plan in place, a process to track patients, to connect them to their families; to monitor their progress and to return them to the territory alive, not dead." she said.