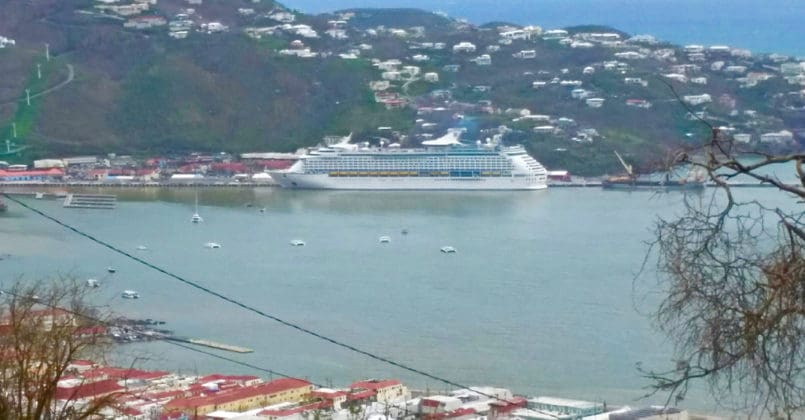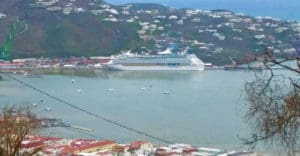 Wind howling, roofs flying and flood waters rising – all combined to leave thousands of Virgin Islanders feeling vulnerable this September. But for a group of Virgin Islanders moved to the U.S. mainland in a medical evacuation, the vulnerability remains.
Hundreds of patients needing ongoing care left the territory after Hurricanes Irma and Maria damaged the territory's two major hospitals. Damage at the Gov. Juan Luis Hospital on St. Croix was so severe officials say it may never open again.
One of the largest groups moved out were more than 200 receiving kidney dialysis. One federal health official described that as a critical decision.
Cancer patients receiving chemotherapy or radiation treatments were moved as well. So were others whose recovery required hospital stays longer than a few days.
But patients and their caregivers often met chaos at their destinations. Some were discharged in unfamiliar settings without the means to return. Others were given stipends after leaving the V.I. but found themselves running out of funds weeks later.
In one instance, seven dialysis patients were moved into an Atlanta health facility into what unconfirmed sources described as harrowing conditions.
In a recent interview, Iffat Walker, founder of Atlanta-based civic action organization Community Action Now, said she brought the situation, as she understood it, to the attention of officials at the U.S. Department of Health and Human Services. She called reported encounters of the transferred sick with unrestrained mental patients unverified.
But at the same time there were signals from HHS that something was not right at the skilled nursing facility whose name they have not disclosed.
"What I did was contact HHS to ask if any transfer patients were placed in a mental facility and the answer was no," she said.
That HHS official, Charles Wier, followed up with a phone call the next day. Without offering details, Wier told Walker the level of care given the seven patients was less than they needed.
A few days later the group was moved to Reliable Health and Rehabilitation in Lakewood, Ga.
An investigation by one group, Community Action Now, pointed to the troubling task of moving the very sick out of harm's way. Walker, as director, says emergency managers taking on the task have done all they can to insure the proper delivery of needed health care.
"We're building relationships here," Walker said. "We're very concerned about the long-term, short-term care of our Virgin Islanders. But we have to tread carefully."
Problems described included lost medical records and denial of benefits. The health among the 87 non-patient caregivers moved to Atlanta is also declining, in some cases.
There have also been deaths among transferred patients. In one instance, survivors were told the body of a loved could only be returned at their expense, according to Sen. Nereida "Nellie" Rivera-O'Reilly.
The situation was reversed after some lawmakers and V.I. agency heads worked to win concessions.
Local officials, including Health Commissioner Michelle Davis, Labor Commissioner Catherine Hendry and Senate President Myron Jackson (D-STT) have confirmed some of these reports as they too looked into the situation.
At the end of October, Jackson took a trip to see for himself. On Oct. 27 he met with Atlanta-based advocates, federal emergency responders and representatives from non-governmental agencies. In the hours that remained before coming back home, Jackson said he dropped in on two of six facilities where V.I. kidney dialysis patients were moved.
"I decided to visit Atlanta and I went to the meeting that had been called. There I had the opportunity to meet with the Red Cross, health advocates … a representative from Health and Human Services. I realized the networking between Virgin Islanders and the United States – specifically Atlanta – had broken down," Jackson said.
Rivera-O'Reilly said she and her staff have been keeping track of the sick who were taken off island. O'Reilly heads the 32nd Legislature's Committee on Health and Human Services.
Their efforts focused on patients moved to Puerto Rico and Atlanta, but a representative of the U.S. Department of Health and Human Services said V.I. patients have also been moved to Florida and Louisiana.
By the time O'Reilly spoke to a reporter on Nov. 9, she had received word about a death, the day before, of a patient moved to Puerto Rico.
"We have been working behind the scenes since Irma, working to get people back from Puerto Rico and back to St. Croix. Communication has been a problem," O'Reilly said.
While there is no evidence at present indicating the death was wrongful, some are concerned about the conditions and difficulties the evacuees are facing.
The St. Croix lawmaker told of one instance where she intervened on behalf of two children receiving care, sent to Puerto Rico with their mothers.
"When they were discharged those moms were stuck," the senator said. "They tried to call the territory but they couldn't get anyone to respond. Imagine the frustration."
One of the parents was able to check the group into a hotel, using a credit card. From there, O'Reilly said, they reached out to her office.
"I had to beg a person with a private plane to fly them back to St. Croix," she said.
Still waiting for a flight back from Puerto Rico is another family whose loved one died in November. O'Reilly said the surviving family member returned to the territory Nov. 18, but the remains of her loved one are still in Puerto Rico.
Carol Burke, spokeswoman for Human Services, said officials at Health and DHS knew about the situation. Burke said she was not surprised to hear that medical evacuees covered by federal health insurance, were left on their own at death's door.
"Medicaid supplies services up until the time of death," Burke said.
Last week, one tale of hasty patient transfers and their consequences was told by one Virgin Islander who reached out to help.
Walker told how one group of elderly dialysis patients wound up in an Atlanta nursing home. Walker said the new arrivals were frightened by the conditions and some of the other residents they met there and barricaded themselves together in one room and slept in shifts, allowing one to watch the door.
During a Nov. 11 appearance on The Morning Show, a St. Thomas radio show hosted by WSTA-AM President Addie Ottley, Walker said some of the patients she spoke to want to come home.
"They are not prisoners," Walker said. But Health Commissioner Michelle Davis said returning patients home is not something that is simply said and done. Davis appeared by phone on the same radio broadcast.
Speaking on a call-in line on the same radio show, Davis said the Health Department can authorize the return of a patient but certain conditions must be met. Treatment for their ailments must be available; facilities to provide the treatments must be available and patients must have undamaged or repaired dwellings to go home to after treatment is given, Davis said.
Currently, the commissioner said, those conditions largely do not exist.