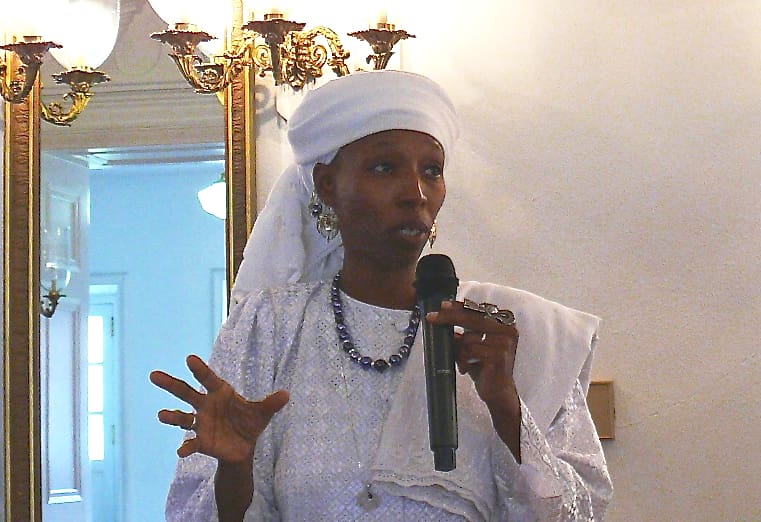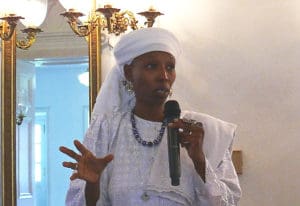 Nestled on the University of the Virgin Islands campus, the V.I. Caribbean Cultural Center has been promoting, preserving and archiving Virgin Islands and Caribbean cultural resources for five years, under the tutelage of Chenzira Davis-Kahina.
Launched in November 2012, VICCC serves as an educational research and community programming liaison designed to create an interdisciplinary and transcultural reservoir of resources and initiatives for faculty, students, administration, staff and the community. It works to maintain and sustain public access to materials that nurture, preserve, research, document, restore, promote, protect and respect V.I. Caribbean culture, according to Kahina.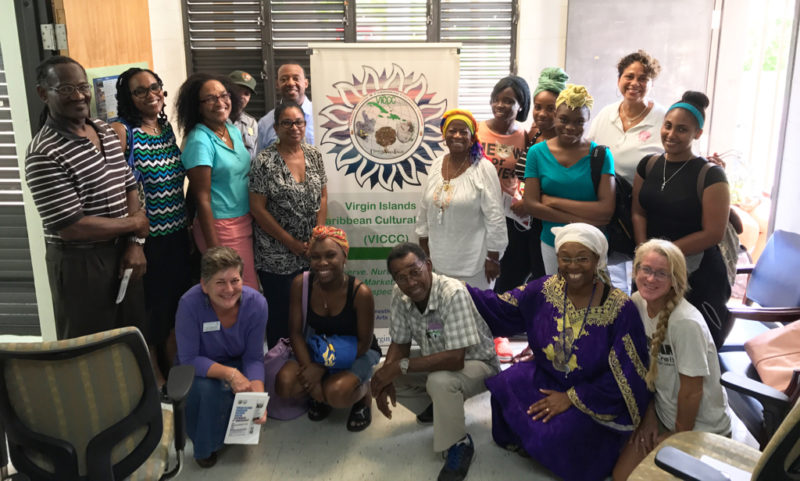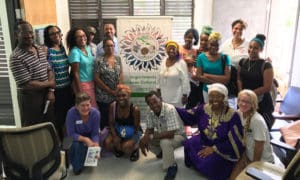 Thursday, the center commemorated its first five years with a celebration on the St. Croix campus.
UVI President David Hall congratulated VICC "for its consistent cultivation and promotion of Virgin Islands and Caribbean culture through numerous programs, publications, courses, internships and collaborations with various local and national partners."
Hall said the vision of the center is still unfolding and needs support from UVI and from the broader community.
"If we do not celebrate our culture, it will be lost; if we do not house the artifacts of our culture, they will be scattered; and if we do not support the institutions that are the caretakers of our culture, we will continue to repeat the mistakes of the past. May this five year anniversary of VICCC remind us all that we have made tremendous progress down the pathway to greatness, but we still have a long ways to go," Hall said at Thursday's gathering.
A virtual who's who of V.I. historians, culture bearers and academics echoed Hall's urgent plea and praised the mission and efforts of VICCC.
"We have an institution that is charged with preserving the local culture. And not just preserving it, supporting it, cherishing it, nurturing it, celebrating it and bringing it to life. The VICCC is doing hard work. And it is doing its work well," UVI Associate Professor Alexander Randall said.
Randall said the center is a repository for books, maps, articles, artifacts, literature, music and more.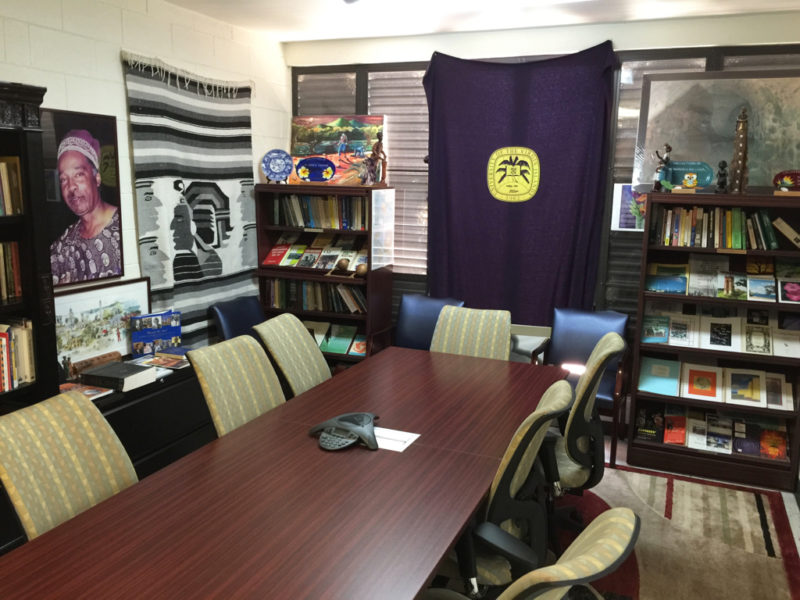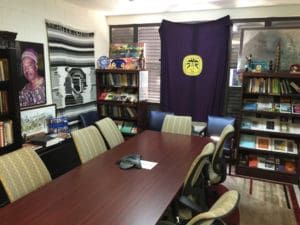 "It is home for special collections like the materials of the late Dr. Gene Emanuel and others. It sponsors symposia, holds exhibits, publishes articles and reprints and journals and hosts radio shows where culture comes alive. In every channel of media, VICCC supports local culture carriers and gives them a venue to reinvigorate their knowledge," he said.
There was an ice-breaking discussion on the topic "what is culture to you," and an educational video on VICC"s progress from 2012 to the present.
"Culture is evolutionary as reflected in the social, political, economic and spiritual lifestyles, habits, ways of thinking and kinesthetic actions of a people that share a common identity, ethnicity, race, language, geography, nation or other unifying principle and in crisis is revolutionary," Kahina said.
Roland Roebuck, an advisor decribed by Kahina as an African Diaspora ambassador, urged UVI and the V.I. government to increase funding for the center, saying it "provides valuable cultural education, which is badly needed in a society that at times unconsciously distances itself from its African origins."
"The numerous students that have interned at the center, have received valuable experiences that will assist them in their future professional pursuits. Now, as we face the numerous challenges that hurricanes have burdened ourselves with, we need to promote our cultural values and traditions in order to create stronger social cohesion and manage with scientific precision these massive problems. Our legacy of overcoming hurdles throughout our history is well documented … The center can play a vital role in creating that cohesion but they can not do it alone, they need the massive support of all of our local institutions and us in the diaspora," Roebuck said.