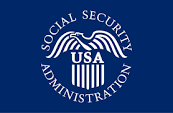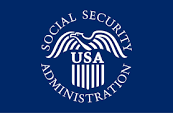 The Social Security Administration has re-opened seven local offices with limited services in Puerto Rico and the U.S. Virgin Islands (U.S.V.I.) following the terrible destruction caused by Hurricane Maria.
The offices, open to the public from 9 a.m. to 3 p.m., Monday through Friday, are in six Puerto Rican locales as well as on St. Thomas. People may experience longer than normal wait times in the re-opened offices as the agency is not yet able to provide all Social Security services.
The agency recommends that the residents of Puerto Rico and the USVI call the toll-free number at 1-800-772-1213. People who are deaf or hard of hearing may call Social Security's TTY number, 1-800-325-0778. Callers and visitors should sign up for direct deposit when they contact the agency.
General information about Social Security programs and benefits is available at www.socialsecurity.gov or www.segurosocial.gov. People who have Internet service, including cellular, can create their own Social Security account, a personalized online service, at www.socialsecurity.gov/myaccount.
Through a Social Security account, people can check their personal information and conduct business with Social Security. If they already receive Social Security benefits and they need proof of their benefits, they can download their current Benefit Verification Letter from their personal account.
Social Security will provide updated information as conditions improve. For up-to-date information about Social Security Office closings, visit www.socialsecurity.gov/agency/emergency/.