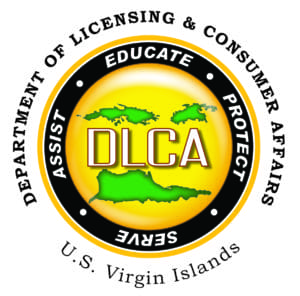 The Department of Licensing and Consumer Affairs (DLCA) has been investigating cellphone and Internet service provider policies instituted to give clients credit because of mobile service inactivity during the months of September and October.
The policies regarding credits is generally being disseminated via email or text message directly to the consumers. Although, the companies have experienced loss of resources due to the impact of Hurricanes Irma and Maria consumers should not be charged for services they had no ability to receive.
As communication spreads regarding various mobile service provider policies, consumers have lodged complaints with this agency regarding notifications requiring payment for the same period where they have received inadequate service.
In addition to the requirement to pay for service not rendered, consumers are being told when they make direct contact with the providers that payments must be made to make accounts current in order to receive credits and even to prevent disconnection.
"Such a policy is unreasonable and unfair especially during a time where the US Virgin Islands consumers are struggling financially with legitimate expenses that have come from the storms and their aftermath. Moreover, the stated policy conflicts with what consumers are being told by representatives of the providers," stated DLCA Commissioner Devin Carrington.
The DLCA has been in contact with the service providers in an attempt get clarification on the issue and shall report to consumers once such clear information is received. In the meantime, consumers are advised to continue to report to the DLCA so the agency has documentation of such complaints. Consumers are also advised that they have a right to contest such charges and where warranted should do so.
Next steps will include engaging federal partners such as the Federal Trade Commission(FTC) in order to find remedies for the results of unfair trade practice. In order to strengthen actions led by the DLCA, the Consumer Affairs Division is empowering consumer to submit individual complaints to temporary locations or send report details to info@dlca.vi.gov.