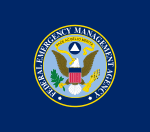 A fourth Disaster Recovery Center (DRC) opened today on St. Croix to provide information and help for survivors of hurricanes Irma and Maria.
The new center is open from 8 a.m. to 5 p.m., Mondays through Saturdays; 1 p.m. to 5 p.m. on Sundays.
The new DRC is located at St. Peter's Episcopal Church, 38-44 Castle Coakley, Christiansted.
DRCs offer one-on-one support to homeowners, renters and small-business owners as a result of the major disaster declarations stemming from the hurricanes.
Recovery specialists from the Federal Emergency Management Agency (FEMA) and the U.S. Small Business Administration (SBA) are available to help survivors register for assistance, provide information on the federal aid that is available, and answer questions.
The other three recovery centers in St. Croix have logged more than 4,700 visits since the first one opened on Oct. 8. They are open 8 a.m. to 5 p.m., daily, although the Rotary Club West location will be closed Sundays on Oct. 29, Nov. 5 and Nov. 19.
St. Croix's other DRCs are at:
Rotary Club West, 40 KA-KD Estate LaGrange, Frederiksted
The Old Post Office Building at Church and Company streets, Christiansted
Fire Captain Rencelliar I. Gibbs Fire Station at Parcel No. 1, Estate Cotton Valley, East End, Christiansted.
St. Croix was designated for individual assistance under the major disaster declaration for Hurricane Maria. However, survivors of Hurricane Irma may also get their questions answered at any of the island's four recovery centers.
Survivors with connectivity may register with FEMA for assistance at www.DisasterAssistance.gov or by calling 800-621-3362. Individuals who have a speech disability or hearing loss and use TTY should call 800-462-7585 directly. Those who use 711 or Video Relay Service (VRS) may call 800-621-3362.
These toll-free telephone numbers operate from 7 a.m. to 11 p.m. (local time) seven days a week. Operators are standing by to assist survivors in multiple languages.