Schools on St. Croix are now slated to open on Oct. 23, a week later than originally hoped.
"We really thought we were going to get schools open on Oct 16 but that is not going to happen," Gov. Kenneth Mapp said Friday in a news conference updating hurricane recover progress. "There are going to be merging of schools on St. Croix," just like there has been on St. Thomas, because the schools that have been condemned due to damage will need to be rebuilt.
School buildings on St. Croix are undergoing air sampling and mold removal where necessary.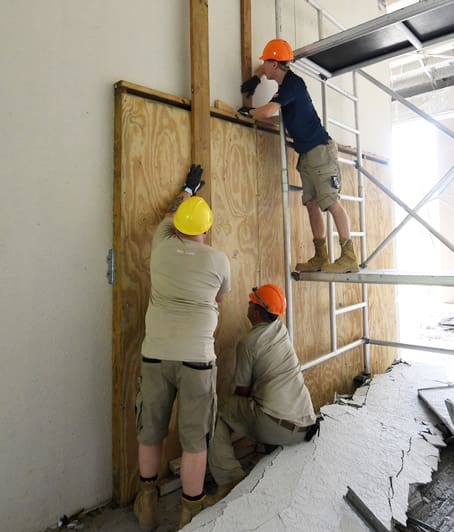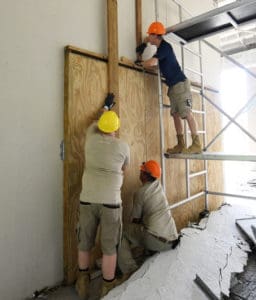 Thursday marked the last distribution day for the territory, as 32,000 individuals were served on St. Thomas and St. Croix. D-SNAP – the Disaster-Supplemental Nutrition Assistance Program – is being delayed several weeks until more residents have power so the food doesn't spoil. However, if residents have a real need, they can apply to the regular SNAP, Mapp said.
Police Commissioner Delroy Richards reported that there has been a rise in animal cruelty cases. The Department of Agriculture has opened a temporary shelter for small animals. Those who want to report incidents can call 911 and ask for the animal cruelty division, he said.
Health Commissioner Michelle Davis said her department will administer insulin, flu and tetanus shots from the Department of Health van at the Juan F. Luis Memorial Hospital on Wednesday. All those who need an insulin shot should bring their insulin prescription. The Department of Health on St. Croix will also be powered up soon and will resume full operations, she said.
The territory is now designated a disaster area for farmers, allowing them to apply for aid.
Mapp reported that paternity and child support checks are being received by the courts and are now going out to the appropriate individuals.