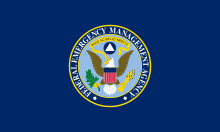 The Federal Emergency Management Agency (FEMA) has launched the FEMA U.S. Virgin Islands Facebook page to provide facts and resources to hurricane survivors, their families and the public on and off the islands.
Virgin Islanders can visit www.facebook.com/FEMAUSVirginIslands to find information on federal response and recovery activities, location-specific updates, helpful links, and photographs and videos of the united effort to help the islands recover from hurricanes Irma and Maria.
Survivors can learn how to register for disaster assistance, find resources to goods and services and much more. The page currently features posts with:
Answers to Frequently Asked Questions from hurricane survivors about FEMA disaster assistance.
Photos of Department of Defense temporary medical facilities in the parking lot of Hurricane Maria-damaged Gov. Juan F. Luis Memorial Hospital on St. Croix.
Information about Disaster Unemployment Assistance that is being made available to eligible survivors who lost their jobs because of the hurricanes.
Photos of the American Red Cross distributing clean-up kits at the fire station in Coral Bay, St. John.
A colorful graphic with guidelines for sorting household debris for pickup.
Tips from the Centers for Disease Control and Prevention (CDC) on cleaning up and keeping your family safe after a flood.
"We know survivors are in need of accurate answers about the recovery assistance and services on the islands, and we're working to get timely information to them in as many ways as possible," said FEMA's Federal Coordinating Officer William Vogel. "This Facebook page gives us one more opportunity to reach as wide an audience as possible."
FEMA encourages everyone to visit and Like, Follow and Share the page to help spread the word about this important new resource for U.S. Virgin Island disaster survivors and others who want updated disaster recovery information.