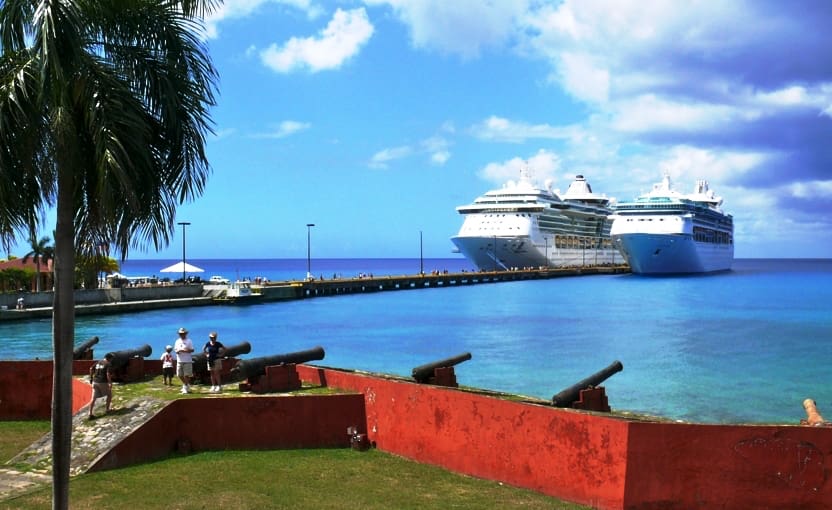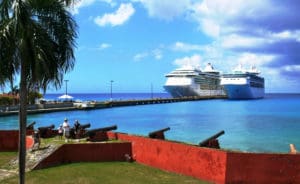 Cruise ships will return to the territory soon, Gov. Kenneth Mapp said Tuesday evening during an update on hurricane recovery in the territory.
Officials from the Tourism and the Public Works departments, the Port Authority and other agencies hosted the senior management team of Royal Caribbean Cruises, including CEO Richard Fain, at the West Indian Company's offices on St. Thomas Tuesday, Mapp said. After the meeting, Public Works Commissioner Nelson Petty Jr., Tourism Commissioner Beverly Nicholson-Doty and two of Mapp's staffers "went out out and about the community for them to take a look," Mapp said.
"Hopefully in the next number of days we will be making a formal announcement about the return of cruise traffic to the territory," he said.
Mapp said he did not want to give a firm number of ships yet, but said there were "a significant number of requests for the island of St. Croix across all of the lines."
He said he plans to meet with VIPA this week to discuss how to handle the visitors, but emphasized the territory cannot "just turn on the spigot and say come," but must have the infrastructure to properly take care of visitors.
"The last thing we need is to have more people in the territory than we can realistically handle," he said, adding that leaving a good impression and most of all, keeping visitors safe and comfortable, were crucial.
"We are not telling people don't come. We are saying we want to – one – manage expectations and – two – we want to work realistically with our business partners, our cruise partners, to make sure folks who come to the territory have a good time, a safe time and a good positive experience," Mapp said.
Meanwhile, with the airports open, flights are increasing day by day, but remain far below their pre-storm levels.
"We are working to get more seats," Mapp said.
Before the storms the territory hosted more than 25,000 air traffic seats per week "and we are nowhere near that number," he said. But over time, he expects the numbers will return and even exceed their past levels.