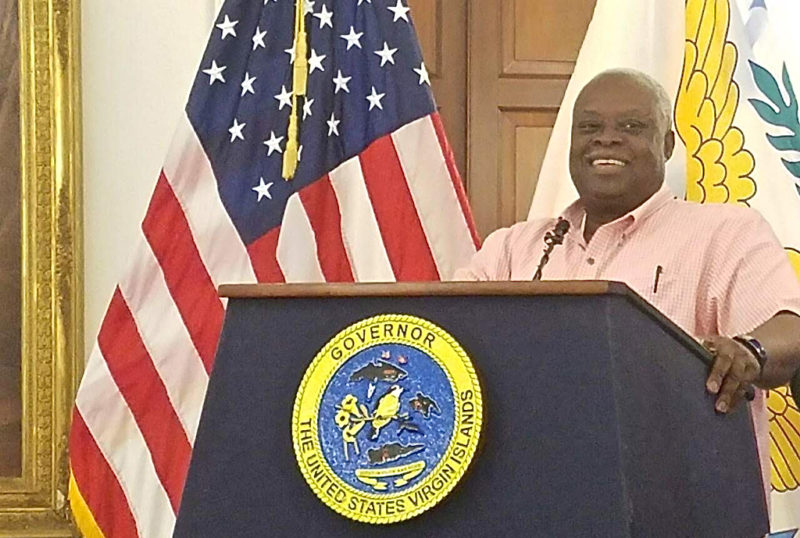 Public schools on St. Thomas and St. John will begin the academic year Oct. 9, while mail delivery on St. Croix will resume Friday, according to Gov. Kenneth Mapp.
Speaking Wednesday at his daily hurricane-update news conference, Mapp also dispelled rumors about residents not having to pay rent during the ongoing recovery, and clarified the schedule for mercy ship ports of call.
Wednesday was a busy day for mercy ship registrations. All spots on the mercy ships coming into both the STX and STT port on Friday have been filled and spots were prioritized based on: medical condition, disability, 75 years of age or older, pregnant mothers and mothers with newborns. 100 individuals left the territory today on a JetBlue mercy flight.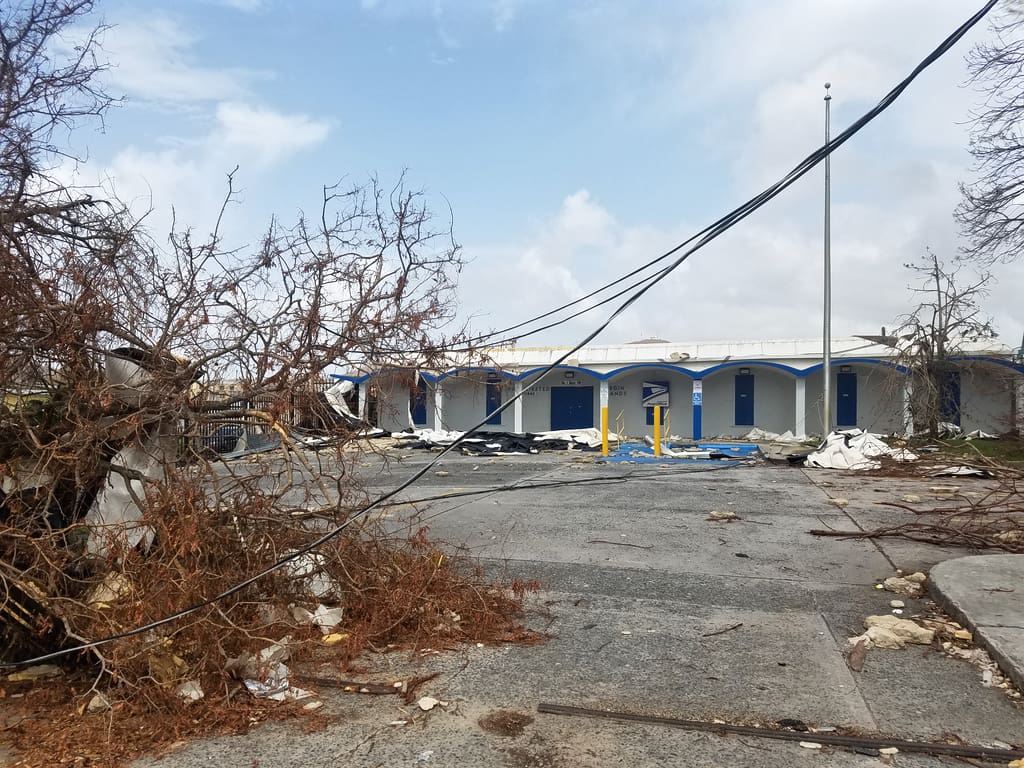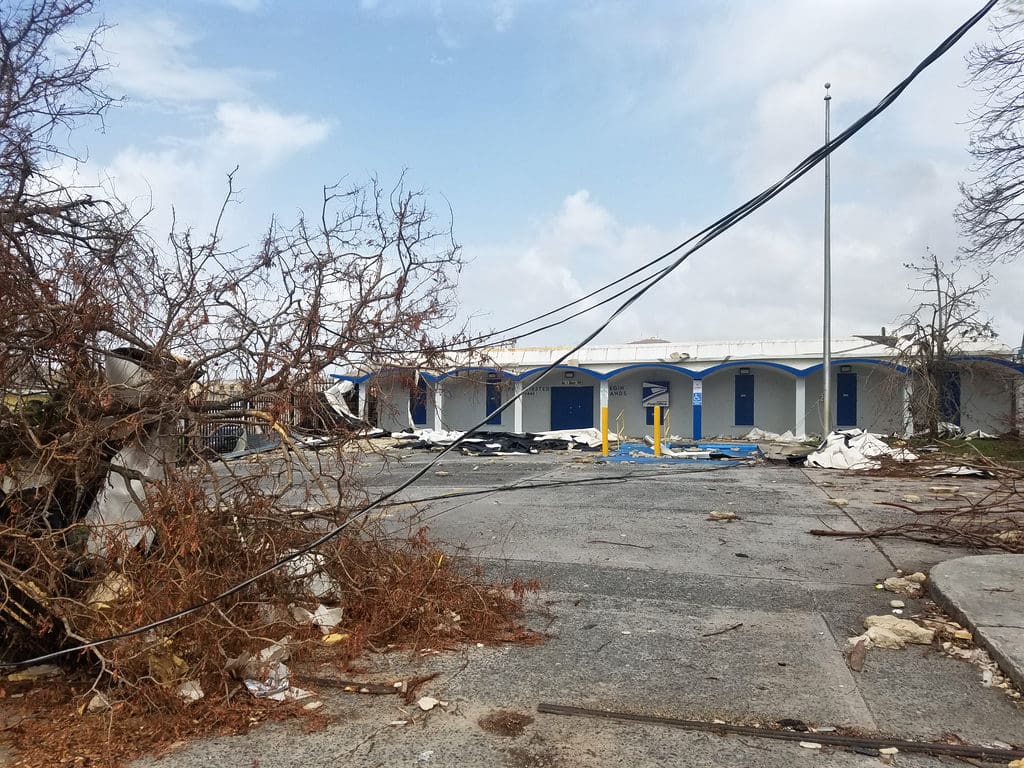 Education Commissioner Sharon McCollum said, schools in the STT/STJ district will resume on Oct. 9. Schools that were destroyed by the pair of hurricanes that devastated the territory will be combined with nearby schools in the district.
There will be a mandatory meeting at 11 a.m. Friday for all 12th graders who will attend high school in the St. Thomas-St. John district. The meeting will be held in the Charlotte Amalie High School Auditorium.
A meeting for all St. Croix 12th graders will be called soon, McCollum stressed when referring to students on St. Croix.
"We haven't forgotten you," she said.
The Department of Education is assessing the schools in order to get children into the classroom.
In addition, McCollum said all Department of Educational personnel have to report to work Thursday, Sept. 28, within one hour of the curfew being lifted in their respective districts. Uniform requirements will also be relaxed for those who lost their uniforms until he hurricane.
There will be no points of distribution on any of the islands in the territory on Thursday, but distributions will resume on Friday. St. Croix will have an additional three points of distribution added to the regular five sites as road clearance has made more sites accessible.
The U.S. Postal Service will resume mail delivery on St. Croix on Friday. All postal maintenance employees are to report Thursday to the Kingshill Post Office on St. Croix. On St. Thomas, the Havensite post office location will resume retail services. There are no retail services available in the Cruz Bay post office on St. John at this time.
Mapp had a word of caution for those individuals who will be making insurance claims on houses and personal property damaged in the hurricane. The governor warned that there may be people impersonating insurance adjusters to rob individuals. The governor urged anyone who sees an insurance adjuster in their neighborhood to take a picture of the credentials and to make sure that the Lieutenant Governor's stamp of approval is on the identification. Examples of these IDs will be provided soon.
"Make it difficult for people to defraud you," he said.
A permanent housing program in the territory will help those who are uninsured or underinsured rebuild their home. However, those who do have adequate insurance should make the proper claims. Those who try to qualify for a program without disclosing all insurance document will be committing fraud, according to the governor.
VITEMA Director Mona L. Barnes urged anyone who needs a birth or death certificate to contact the Health Department. She also clarified that at this time, the port captain will be coming to Christiansted in St. Croix in order to assess undersea debris due to multiple sunken ships that can be seen from the air. Once this is done, it may clear the ferry to resume service from St. Croix to St. Thomas, enabling those who want to leave the territory to fly out of the Cyril E. King Airport on St. Thomas.
Bill Vogel, the coordinating officer of FEMA Region II, was upbeat, saying that the "Recovery effort is now ongoing." He also repeated that there is plenty of food and water to serve the life expectancy of the distribution centers on all islands in the territory.
Vogel confirmed that there have been no FEMA mercy flights, despite rumors that FEMA mercy flights were leaving empty from the territory.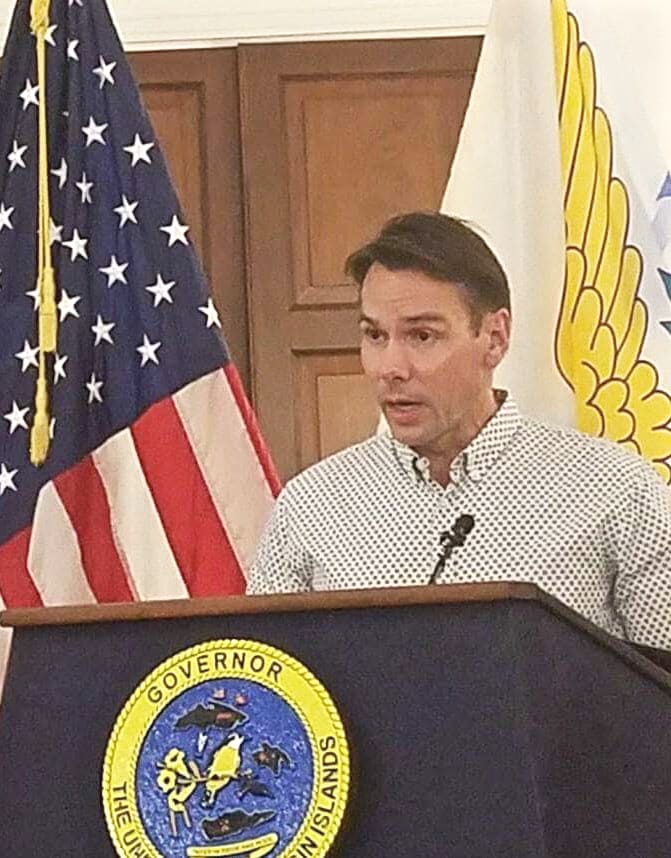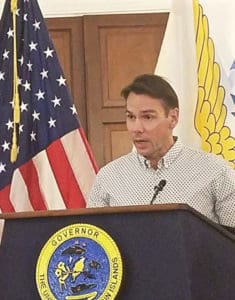 Mark McGibbon, CEO and president of viNGN, announced that hot spots were up and running on St. Thomas, St. Croix and St. John. More hot spots will be added soon and internet access will be increased, but progress was hampered on Wednesday when an undersea cable was broken by cleanup crews on the ground.
"If you cut live power wires, you can be killed," McGibbon cautioned, adding that cut wires take more time to be replaced and will hamper connectivity efforts.
Following up from a question from Tuesday's press conference, Mapp said President Donald Trump will visit the territory, although details – including when – have yet to be announced. Plans are being made to accommodate his visit.
When asked to clarify a rumor about a waiver on rent payments in the territory for up to three months, Mapp said there is law that gives the Government of the Virgin Islands the authority to waive rent. However, if a residence is not habitable after the storm, renters should speak to their landlords about leaving and plans for repairs and rent.
Mapp also said he went to a counseling session Wednesday morning. He said he needed it and that he felt much better afterwards. He urged all individuals in the territory who need counseling, or just someone to talk to, to call the Disaster Assistance Hotline at 1-800-995-5990. Those in need can also text "Talkwithus" to 12124614635 for English and text "Hablamos" to the same number for Spanish.
Editor's note: This story has been edited to include the time of the high school meeting.