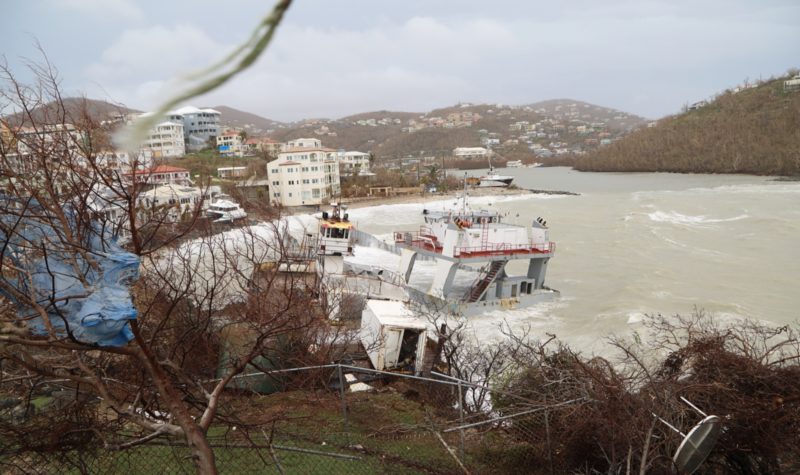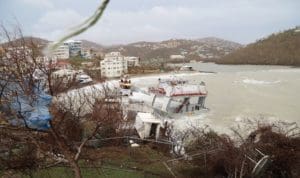 *Updated: Mapp issues statement. See note at end*
Lt. Gov. Osbert Potter confirmed Thursday morning there is still a 24 hour curfew on St. Croix and St. Thomas today.
"It will be adjusted at least for St. Thomas later today," Potter said in a text message.
St. Croix,which "got hit extremely hard," is not slated to have curfew lifted yet.
Gov. Kenneth Mapp will give give more information at a press conference at 5 p.m. Thursday, Potter said.
V.I. Police Commissioner Delroy Richards said Thursday morning that road clearing efforts are continuing in both districts and "we will begin to aggressively enforce" the curfew.
Communications with St. Croix are very limited and debris still clogs the roads.
On St. Thomas, cell service is sketchy. Road crews are out. Flooding was severe in low lying areas. The car ferry to St. John came unmoored and is badly damaged however.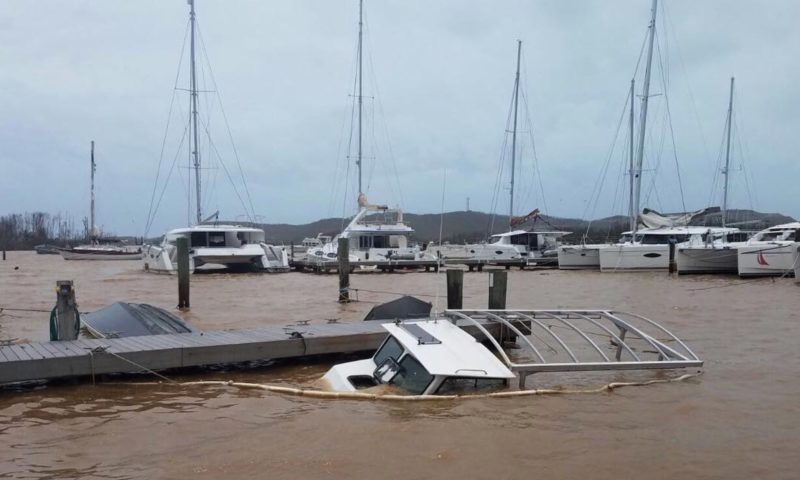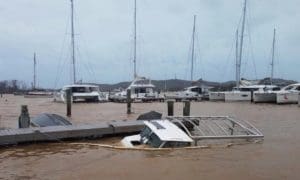 Private individuals have begun repairs on the Gifft Hill School grounds.
On St. Thomas, rain had let up for a bit and heavy fog enveloped the north side, where roads were fairly clear.
"There is not a lot of new debris. It seems like the debris was mostly just shuffled around and things got very wet," reporter Kelsey Nowakowski said.
The Community Foundation of the Virgin Islands has set up a tax-deductible charitable fund for donations to help the recovery effort. Go to this link to donate: https://www.usvirecovery.org.
Update: Gov.Kenneth Mapp issued a statement as this was being posted.
"Effective immediately, a 24-hour curfew must be in place on all four islands until further notice. Your presence on the roads during the curfew hours will only hamper clean-up efforts, and could delay the distribution of critically needed supplies," Mapp said.
"As difficult as things are, Virgin Islanders are resilient, and we will come through this together even stronger. Your Government is doing everything in its power to restore our infrastructure and our communities," he said.