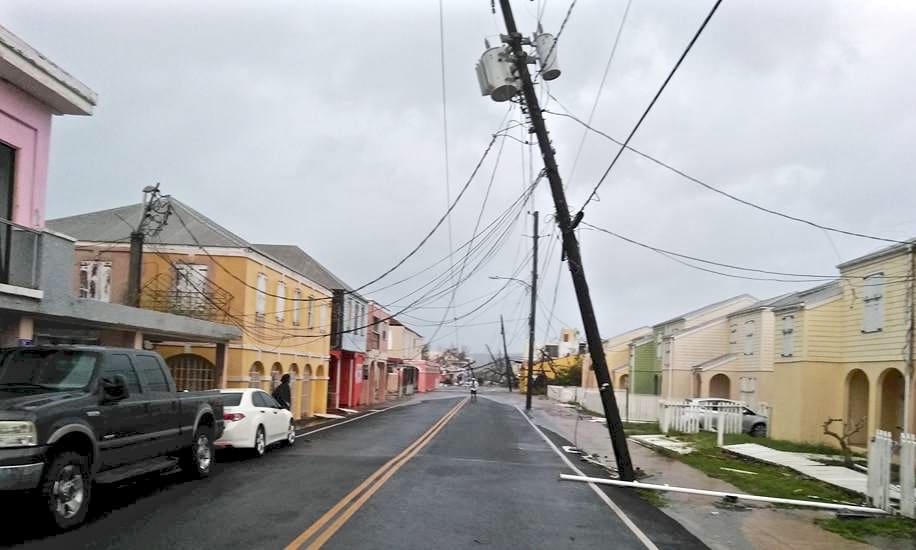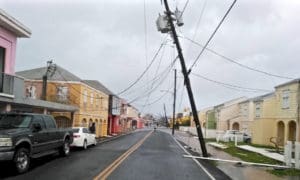 Multiple witnesses have said stores and restaurants in Frederiksted, Christiansted and Gallows Bay were broken into and looted Wednesday, including scuba shops and tourist boutiques that could not possibly have anything anyone needs after a hurricane.
Alarmed posts have appeared, with few specifics or names and no photos, on multiple social media pages. Like similar reports on St. Thomas after Hurricane Irma, the rumors appear to be largely secondhand and much worse than the reality. But that is little consolation to anyone whose shop is now bare and vandalized.
"There is no reason for anybody to be scared," Police Commissioner Delroy Richards said Thursday afternoon. "Obviously there were some minor reports of looting which was quelled."
"One was on the boardwalk. And the governor himself was down there yesterday. There were one or two other stores on Strand Street people were trying to access. Gallows Bay Hardware was one of them also," Richards said.
But police and National Guard troops are out in force and enforcing curfew, he said.
"Police officers were able to nip it in the bud," Richards said, adding that he was at that moment on top of Gallows Bay Hardware doing an inspection himself.
Asked about Frederiksted, he said he too had heard rumors of looting and was on King Street yesterday and did not see signs.
While there was no widespread, riotous looting, there were break-ins and thefts.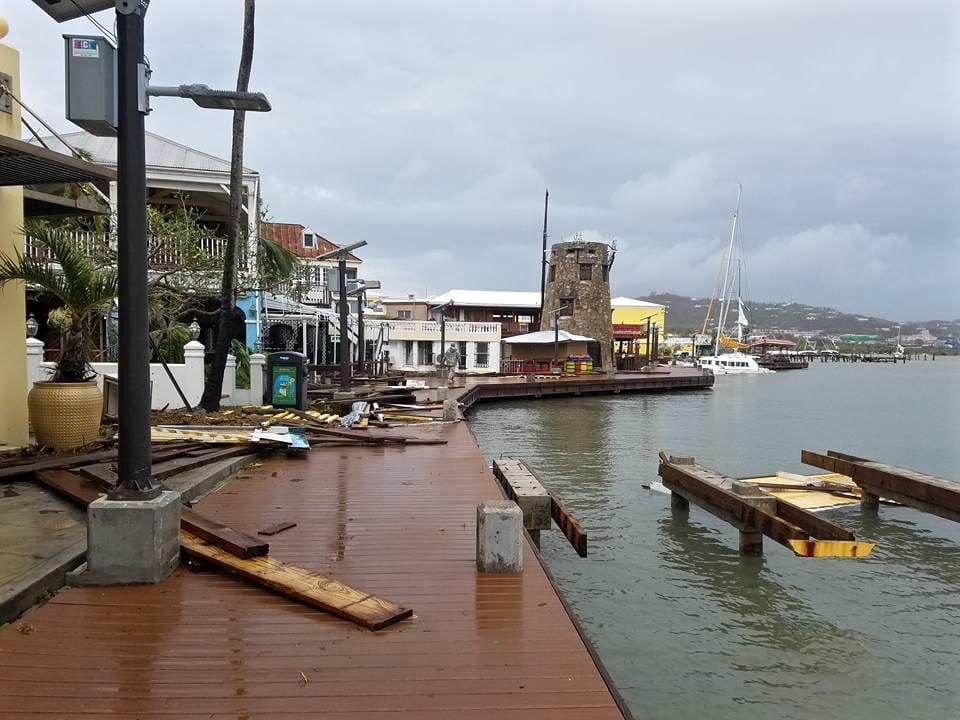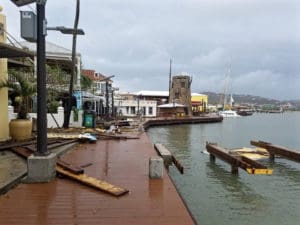 "There was no mob out there. But once the opportunity presented itself, some people took advantage of it, like anywhere else," he said.
"It is up to us obviously to try to control it and nip it in the bud," Richards added. "Curfew is in effect and if you continue to venture out you will be arrested."
He said a lot of the vandalism was being committed by people walking around, looking for opportunities.
"Right now we have a lot of police presence in Frederiksted. And we are also setting up choke points to quell the unnecessary traffic," he said.
But Richards said that while traveling around with the governor Wednesday, "We did a firsthand inspection early in the morning and nobody complained about looting," he said.
Information and communication remains very limited on St. Croix and the curfew inhibits access to stores to verify their condition.
One St. Croix resident gave a secondhand account of extensive looting on the Christiansted Boardwalk – a location Richards confirmed did experience looting. But he said when he tried to go check himself, National Guard troops stopped him.
Meanwhile, the roads on St. Thomas don't have heavy traffic, but people still are driving around trying to check on their families and see if anything is open, James Gardner reported. Nothing is open.
WAPA crews were seen going around assessing the damage to the electrical grid.
On St. John, Cruz Bay is active and the grocery stores and gas stations are active, Paige Cope reported.