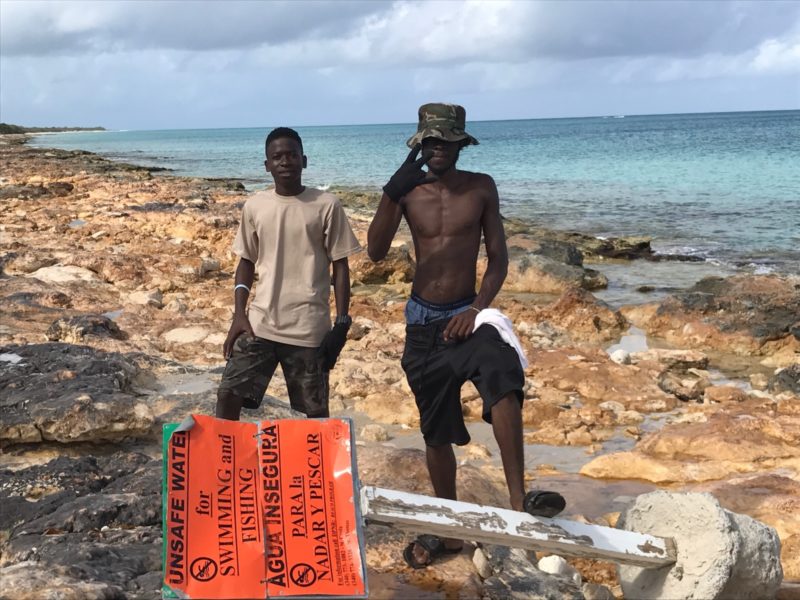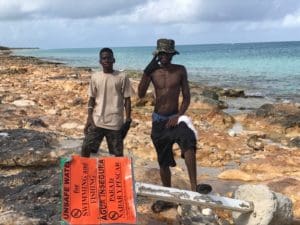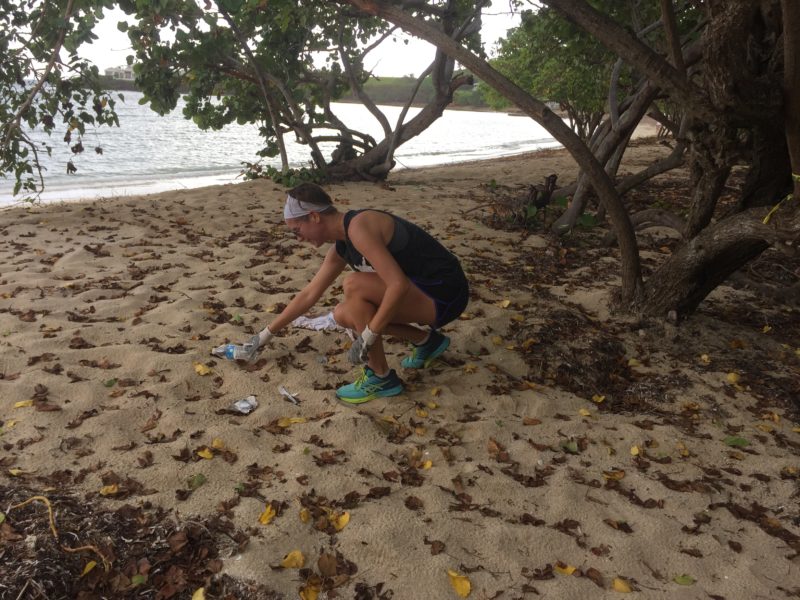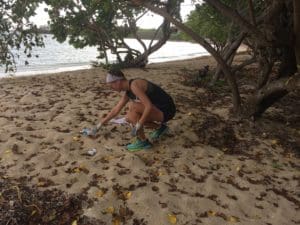 Coastweeks got off to a good start with 2 beach cleanups on Saturday. At Southgate Coastal Reserve, St. Croix Environmental Association brought together 10 volunteers who picked up 14 bags of trash. At Dorsch Beach the UVI Psychology club, along with other students and professors had 10 volunteers cleaning the beach.
"Irma brought in a good deal of debris at many beaches and we are working to clean our beaches up," Marcia Taylor, Coastweeks coordinator for St. Croix said in a statement. Taylor is with the V.I. Marine Advisory Service.
Coastweeks is dedicated to increasing our awareness and understanding of marine debris and its impacts to our beaches and marine resources. This year Coastweeks is being celebrated from Sept. 16 until Oct. 31. The Virgin Islands' Marine Advisory Service is assisting local groups, clubs and schools to organize and conduct shoreline and underwater cleanups. Coastweeks is part of the International Coastal Cleanup coordinated by The Ocean Conservancy. The ICC brings thousands of volunteers from all over the country and more than 80 other countries worldwide in the planet's largest volunteer cleanup on behalf of the marine environment.
This year SEA is partnering with the V.I. Waste Management Authority who will be helping to transport and dispose of the trash that is collected, Taylor said.
Any St. Croix group who wants to participate should call Marcia Taylor at 692-4046. Several groups are already planning cleanups in the near future such as AZ Academy, Good Hope Country Day School, Central High School, ROTC, and CRABBS Dive club.
VIMAS can assist groups by providing garbage bags, data cards and pencils, and will send the data to The Ocean Conservancy after the event. VIMAS can also present information on marine debris to your group prior to the event, and/or conduct follow-up activities after the cleanup upon request.