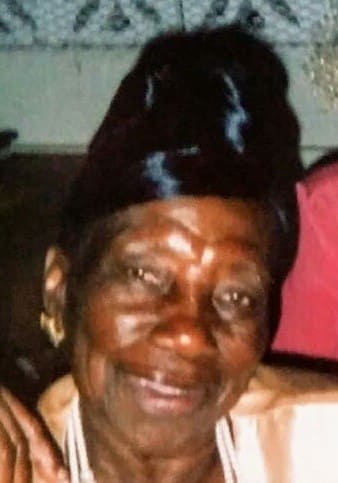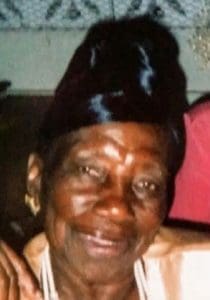 Eugenie Vera Williams, also known as "Vera," of Williams Delight died on Tuesday, Aug. 29. She was 88 years old.
She is survived by her daughters: Avilda Williams Gregory and Ernestine Joseph; sons: Roy A. Williams Sr. and Elston S. Joseph; grandchildren: Roy Jr., Candace, Janae, Darnique and Kaela Williams, Shawn Harper, Christel Gregory, Jamal Herbert, and Naieem, Tykera and Jalani Joseph; and great-grandchildren: Jared W. Reed, Monroe Armstrong, Nicole, DeShawn and Avery Harper, Kalana Herbert, Silas and Giovante Joseph, Brianna and Kristian Grey, and Dominique Williams Bowen.
She is also survived by sisters: Miriam Parris and Hyacinth Parris; brother, Stanley Parris; nieces: Valarie W. Greenidge, Marreen Guadelope, Yvette Parris and Phyliss Parris Ross; nephews: Russel Simmonds, Ronald Kiture, Austin and Marlon Williams, Stacey Ambrose, and Dale, Dwight and Melvin Parris; daughter-in-law, Joy A. Williams; son-in-law, Edward C. Gregory; as well as other relatives and friends too numerous to mention.
The viewing will begin at 9 a.m. followed by a funeral service at 10 a.m., Tuesday, Sept. 12, at St. Luke A.M.E. Church. Interment will be at St. Luke A.M.E. Church grounds.