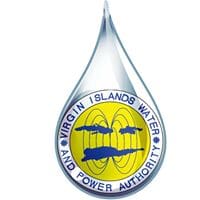 The Virgin Islands Water and Power Authority (WAPA) continued the restoration of electrical service on St. Croix Thursday while assessments were begun on St. Thomas to determine the extent of damage to the electrical production and distribution system.
The restoration begun on St. Croix Wednesday night with portions of the east end, west end and Christiansted town restored by 10 p.m. On Thursday, work continued to restore additional customers, and by the end of the day, partial restoration had been achieved on the following feeders:
Feeder 1A: restored 100 percent
Feeder 2A: restored up to Cramer's Park, about 60 percent
Feeder 3A: pending restoration
Feeder 4A: restored to 95 percent
Feeder 5A: restored to 80 percent
Feeder 6A: pending restoration
Feeder 6B: pending restoration
Feeder 8B: restored to 75 percent
Feeder 9B: restored to 80 percent
Feeder 10B: pending restoration
On St. Thomas, on Thursday, assessment teams are being deployed to map the extent of damage the transmission and distribution system encountered during the hurricane. Once the assessment has been completed and the level of damage ascertained, a restoration and service recovery plan will be established.
Plant personnel worked throughout the day to ready the power plant to resume the generation of electricity. Late this evening, attempts were being made to restart a 20-megawatt unit and reenergize the feeders that provide service to Schneider Regional Medical Center and Cyril E. King Airport.
WAPA issued an appeal to residents in both districts to avoid making contact with electric lines that were compromised in the hurricane. Whether a line is dangling from a damaged pole or is lying on the roadside, the public is urged to avoid making contact with the line as it may be energized. Also, people are asked to refrain from cutting through downed power lines.
All WAPA employees should, to the greatest extent possible, report to their usual workstations on Friday to prepare WAPA to resume normal business hours.