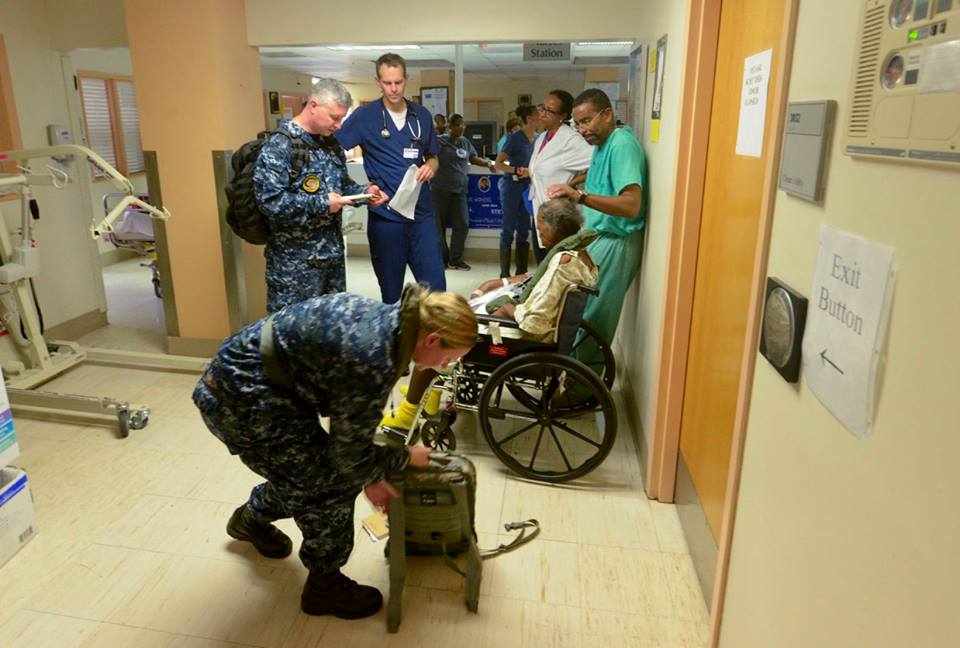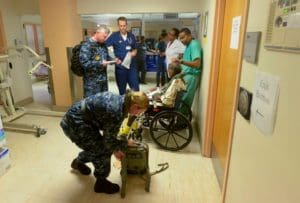 Three U.S. Navy vessels are en route to or at the U.S. Virgin Islands, filled with U.S. Marines to help with humanitarian relief in the wake of Hurricane Irma,, the U.S. Navy announced Thursday evening.
At least one ship had already arrived and its helicopters were instrumental in the evacuation of Schneider Regional Medical Center.
The announcement confirmed Gov. Kenneth Mapp's statement at Thursday's press conference that the U.S. Department of Defense would send personnel.
The ships are the amphibious assault ships USS Wasp and USS Kearsarge and dock landing ship USS Oak Hill. Almost 700 Marines of the 26th Marine Expeditionary Unit are on board, preparing to provide humanitarian relief efforts for Hurricane Irma.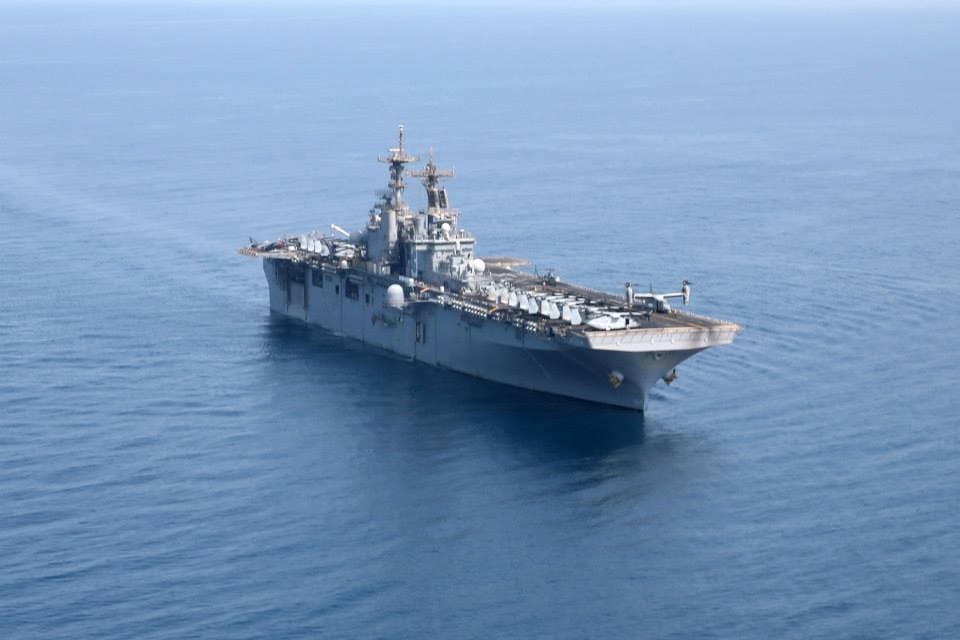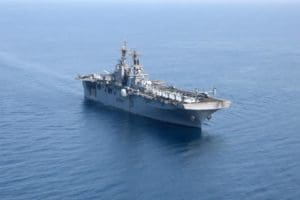 USS Wasp was already in place and providing medium and heavy lift helicopters to transport people and supplies. Wasp's helicopters evacuated patients at the severely damaged Schneider Regional Medical Center on St. Thomas, bringing some intensive care patients to St. Croix and conducting site assessments on the initial damage in St. Thomas.
The three ships combined have 20 helicopters: three UH-1Y Marine Utility Helicopters, three CH-53E Marine Heavy Lift Helicopters, five MV-22 Marine Tiltrotor aircraft and nine MH-60S Navy Medium Lift Helicopters.
These ships are capable of providing medical support, maritime civil affairs, maritime security, expeditionary logistic support, medium and heavy lift air support, and bring a diverse capability including assessment and security, according to the Navy.
"The top priority of the federal government, as we work together to support civil authorities, is to minimize suffering and protecting the lives and safety of those affected by Hurricane Irma," Navy officials said in a statement from U.S. Fleet Forces Command.