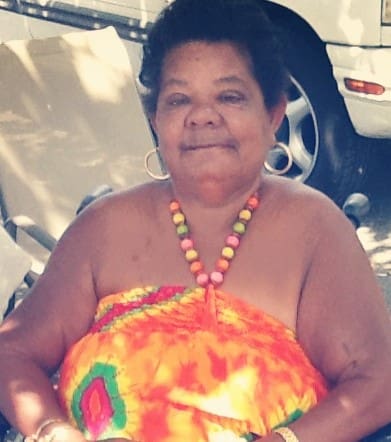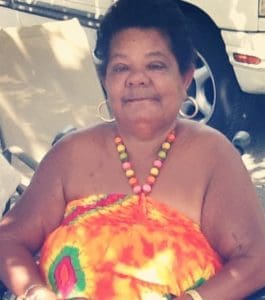 Prisca Encarnacion was born Jan. 16, 1947, and died Aug. 19, 2017.
Relatives and friends are respectfully invited to attend the first viewing from 3-5 p.m., Sunday, Aug. 27, at Kingshill Funeral Home. A second viewing and tributes will start at 9:30 a.m., followed by a funeral service at 10:30 a.m., Monday, Aug. 28, at St. Patrick's Church. Interment will be at Fredericksted Cemetery.
She was preceded in death by her mother, Solita Noel; father, Jack Daniel; and sons: Michael Encarnacion and Bryan Encarnacion
She leaves to mourn her husband, Edwin Eliecer Encarnacion; daughter, Dolkie Encarnacion; daughters-in-law: Alba Lopez, Shanda Simon, Daniella Flavian and Iris Felix; sons: Phillip Noel, John Noel, Enrique "Ricky" Encarnacion, Anthony "Tony" Encarnacion, Rusiel "Romeo" Encarnacion, Esteban "Butta" Encarnacion and Edwin Encarnacion; grandchildren: Deneisha, Yazeline, Janaire, Romeo "Papito," Rusiel "Goldo," Rusielys, Zaire and Michael Encarnacion, Irvin, Jahaira and Bethzaida Noel, Dave Noel, and Belardo and Jameka Williams; great- grandchild, Lemeia; and brothers: John, Joe, Ishore, Mathew and Valence Noel.
She is also survived by sisters: Patricia Prince of California, St. Lucia Irene, Jenie and Julianna Noel; nieces and nephews: Sharald, Alexander Etienne, Hodea Duncan, Mearle Burke, Mearline Moore, Abi Gail Prince, St. Lucia Don, Wendy, Valdonna Noel, Cherry Noel-Glasgow, Gail Edwin of Canada and Stephanie Sonson; goddaughter, Tameka Cool; best friends: Sonia Brim and Madeline Velasquez; cousins: Volin Noel of St. Lucia, the Desauzay family, the Charlemagne family and the Mendes family; as well as other friends and family too numerous to mention.
Professional funeral services are entrusted to Kingshill Funeral Home, 303 Clifton Hill, St. Croix. Telephone: 773-3310, Fax: 773-3311, E-mail: kingshillfuneralhomevi@gmail.com