A last ditch attempt to save the "Home at Last" program, designed to rehabilitate chronic homeless people, has turned out to be a case of too little too late.
Andrea Shillingford, executive director for Catholic Charities of the Virgin Islands, confirmed Wednesday that the agency has dismantled the program because the government is apparently unable to fund it.
There were 27 active clients at the time it began to shut down in late February, Shillingford said. –Each was housed in his/her own apartment in the private sector and receiving counseling and other support services from a team of social workers and mental health professionals.
The closure did not mean they were turned back out on the street, she said. Working with government agencies, CCVI placed the clients in various public housing programs.
However, the closure did mean the end of the services designed to help them gain independence and to reintegrate into society. It also meant termination for several of the professionals CCVI had hired to deliver those services, –although Shillingford said the agency was able to transfer three of them to other positions with different programs.
Home at Last was the Virgin Islands' version of Permanent Supportive Housing, a national approach to dealing with chronic homelessness that has proven successful in many stateside communities.
The V.I. Department of Human Services introduced the concept locally several years ago. –It contracted with Catholic Charities to administer it, and the program launched about two and a half years ago.
Despite the agreement, funding for Home at Last was left out of the fiscal year 2017 budget, which went into effect Oct. 1. –Following some heavy lobbying, in December the Legislature appropriated $500,000 for Home at Last, but with the caveat that the money was to come from "any available funds" at DHS.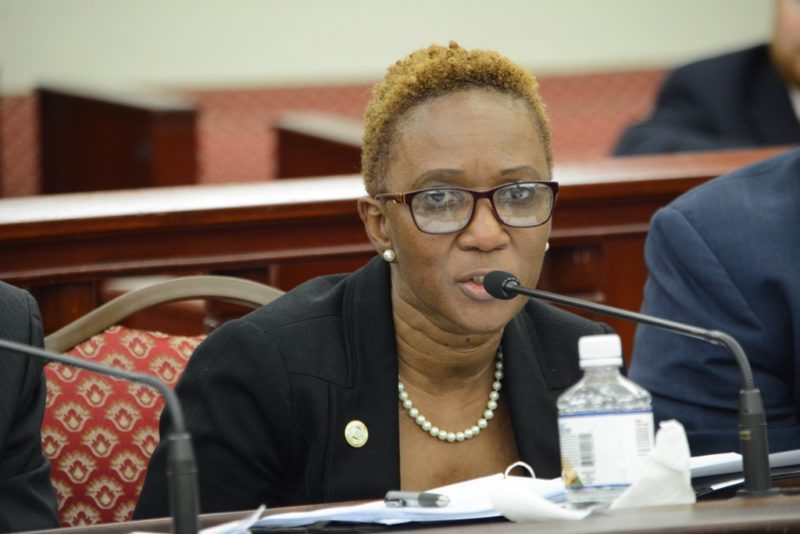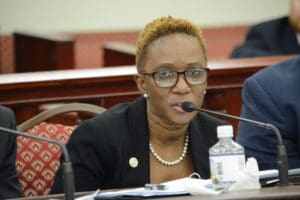 In early March, after media reports that the program was closing because of a lack of funding, DHS put out a press release quoting Commissioner Felicia Blyden saying the department had identified $500,000 in a so-called Crisis Intervention Fund. –Carol Burke, who was authorized to give further information, said at the time that the funding would be "expedited."
Wednesday Burke said the government has paid $208,335 for the program this fiscal year. –That was delivered in the spring.
"What we got was just to pay off what was owing at the time," Shillingford said. –There was no indication that any more would be forthcoming.
Burke said Catholic Charities "elected" not to continue the program. –But she added, "We understand their decision was based on the difficulty of dealing with the uncertainty of funding."
Catholic Charities administers several other programs, most of them serving the indigent and especially homeless people. –Those include soup kitchens throughout the territory and homeless shelters, known as Bethlehem House, on St. Croix and St. Thomas. –It relies heavily on federal and local funding as well as donations.
Despite the government's fiscal crisis, which results in frequent delays, Shillingford said CCVI is still receiving government funding for its other programs.
"We're getting it," she said. "Slowly, but it's coming in."