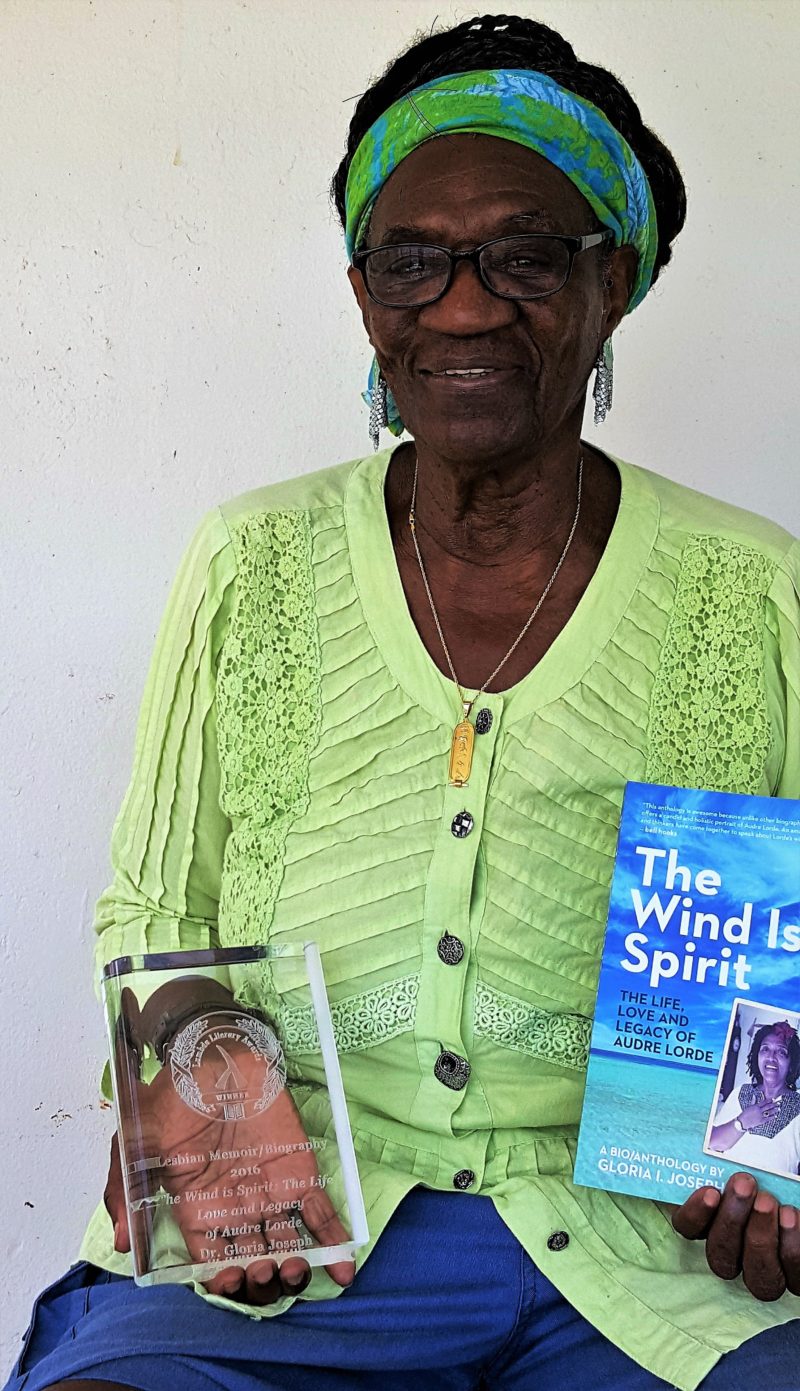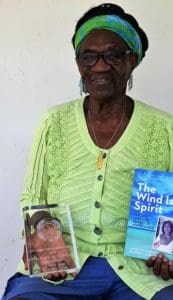 St. Croix author Dr. Gloria I. Joseph now has an award-winning biography/anthology to add to her long list of internationally recognized literary works. Joseph was recently presented with a prestigious Lambda Literary award for her book "The Wind is Spirit: The Life, Love and Legacy of Audre Lorde." Lorde, a New York state poet laureate, civil rights activist and Afro-Caribbean feminist was a St. Croix resident until her death in 1992.
Annually, the Lammys, a literary awards ceremony with an entertainment format much like the Oscars, celebrates excellence in publishing in literary categories that explore fiction and nonfiction works by authors who write about the lesbian, gay, bisexual, transgender and queer (LGBTQ) experience. The Lammys are considered the most prestigious and glamorous LGBTQ literary event in the world. Joseph was presented with the award last month at the gala event attended by over 600 people at New York University's Skirball Center for the Performing Arts.
"I was so pleased, honored and humbled to have accepted the award. It was one of the proudest moments of my life. When they called my name all I can remember is floating to the stage while hearing thunderous applause," said Joseph, laughing. "Not only had I fulfilled my promise to Audre to tell her life's story, but in putting together the bio/anthology, I was able to give so many others the opportunity to honor her life in their own words."
"The Wind Is Sprit," published in 2016, pays homage to the revolutionary spirit of Lorde and weaves together stories, memories and photographs from 50 contributors including Pennsylvania State Poet Laureate Sonia Sanchez and political activist and scholar Angela Davis. The writings of 12 Virgin Islands essayists and poets who were in some way touched by Lorde's worldly presence are also included. Their contributions are important to the understanding of Lorde's connection to cultural and ancestral Caribbean history, according to Joseph.
Joseph, the great niece of Crucian philanthropist Casper Holstein, is a renowned scholar, who earned her doctorate in educational psychology from Cornell University. She is professor emeritus at Hampshire College in Amherst, Mass., and has lectured all over the world. She has spent the last year fulfilling invitations from the Schomburg Center for Research in Black Culture as well as major colleges and universities to discuss and promote her unique book on Lorde.
Books are available at Undercover Books in Gallows Bay or by contacting the author 718-7891.