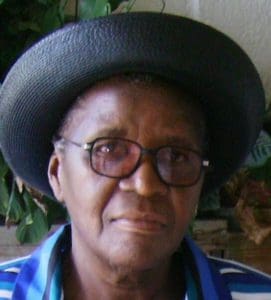 Ada Mae Augusta Powell Thompson died on July 19.
She is survived by her spouse, James Thompson; stepdaughters: Jacque Thompson and Catherine Thompson-Joseph; stepson, Mervell Thompson; brothers: Francette Tyrone "Mego" Greene and Richard George N. Greene; sisters: Ernestine Greene Morris, Lucina Greene Williams and Esther Greene Brooksaynesjfdosjoslf[[; and brothers-in-law: Roland Morris, Anderson "Will" Williams and Richard Brooks.
She is also survived by sisters-in-law: Michelle Greene and Nae Greene; nephews: Cardinal "Kenny" Greene, Eric Greene, Richard Greene, Joshua Greene Jr., Drew Greene, Nigel Greene and Ed Regis; nieces: Codella Greene Belgrave, Tiava Morris, Natasha Greene and Sonika Regis; special friends: Yvonne Jeffers Springer, Letitia Henry and the Henry family; as well as other relatives and friends too numerous to mention.
The viewing will take place at 10 a.m. followed by a funeral service at 11 a.m. on Sunday, July 30, at New Christiansted Seventh-day Adventist Church. Interment will be at Kingshill Cemetery.