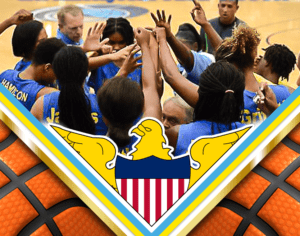 The unveiling of the 2017 Virgin Islands senior women's basketball team will be held at 7 p.m., Saturday, July 8, at the Windmill Sports Bar 2.0, located in Frenchtown, where media, fans and well-wishers will have an opportunity to meet and greet with the players and coaching staff.
For the first time since 2002, St. Thomas will host an international tournament, which this time will be the Centro Basket that features teams from Jamaica, Bahamas, Mexico, Puerto Rico and the host U.S. Virgin Islands. After the five-day tournament, the top three teams will qualify for the FIBA Women's AmeriCup 2017, to be played from Aug. 6-13 in Buenos Aires, Argentina.
In the last Centro Basket play, the ladies from America's Paradise finally broke through and advanced to the AmeriCup and are hoping that home cooking leads to a repeat performance.
Festivities will begin promptly at 7 p.m.