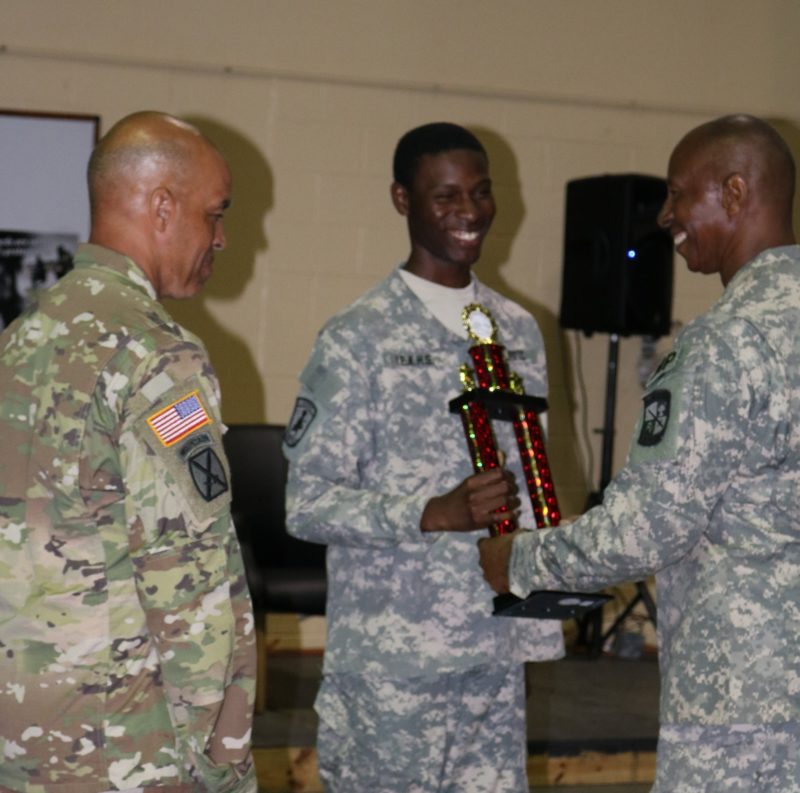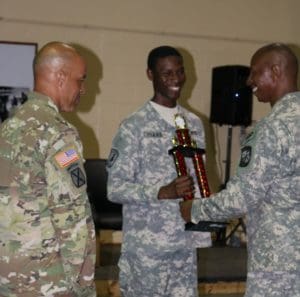 Ivanna Eudora Kean High School Junior Reserve Officer Training Corps (JROTC) cadet Akimo Dawson received the Distinguished Honor Graduate Award at the second annual JROTC Cadet Leadership Challenge (JCLC) Camp held June 26-29 at the Virgin Islands National Guard Joint Force Headquarters in Estate Bethlehem, St. Croix.
A graduation ceremony was held on the evening of June 29 and recognized cadets for their outstanding leadership and performance during the duration of the camp. The award goes to a cadet who is highly motivated, displays the highest degree of leadership, maintains excellent appearance, successfully completes all camp trainings, demonstrates exemplary conduct, and is an effective team member as a follower and leader.
Dawson, a rising senior and battalion commander for the Mighty Rays Battalion, who has plans to enlist in the military after high school, said the honor will help boost his leadership capabilities in the upcoming school year. "This is a great achievement for me," he said.
"Leadership is the ability to influence, lead and guide others, and with this, I will take the skills, knowledge and discipline learned here and apply to school, in both my academics and JROTC battalion," said Dawson.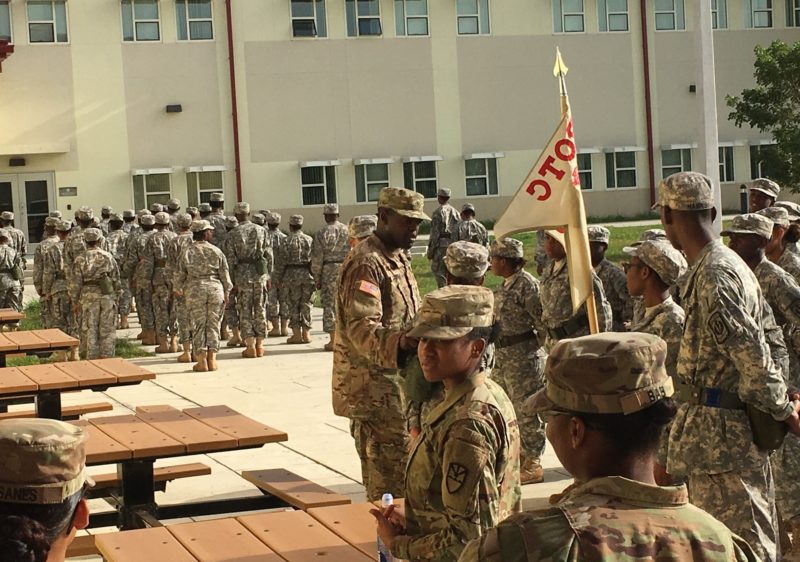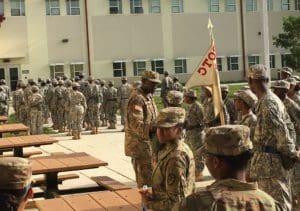 Three other cadets recognized for their exceptional leadership and contenders for the Distinguished Honor Graduate were Mike Francis and Gavin Goodwin of the St. Croix Central High School and De'Zanie Smalls of the Charlotte Amalie High School.
Ninety-four JROTC cadets participated in the four-day camp representing St. Croix Central High
School, Charlotte Amalie High School, St. Croix Educational Complex High School and the Ivanna Eudora Kean High School.
According to Maj. Fernando Webster, senior Army instructor at the St. Croix Central High School, "The purpose of JCLC is to introduce cadets to life in the military setting and provide a safe environment for practical application, good citizenship and leadership." He also said the camp is an opportunity for cadets to overcome their fears, build confidence and foster camaraderie between peers in the two island districts.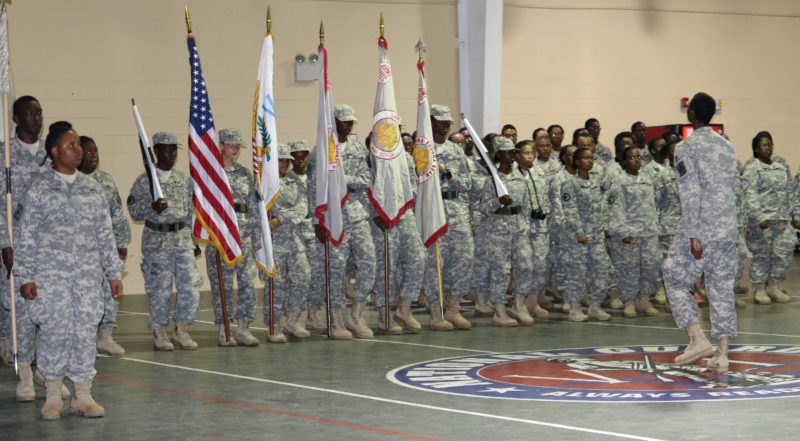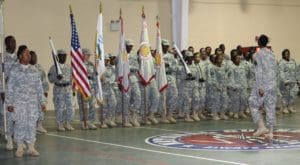 Over the course of the week, cadets were separated into Alpha and Bravo companies, and they participated in a series of exercises and team-building activities that included physical fitness tests, CPR training, rappelling off a 50-foot tower, constructing a rope bridge, kayaking, a drill competition and mini-Olympics. Cadets were trained in water survival at the Vincent Mason Pool in Frederiksted, where they learned how to create a flotation device using equipment they already owned.
Since the inception of the Barracudas Battalion at the St. Croix Educational Complex during the 2014-15 school year, the territory has been approved by U.S. Army Cadet Command to hold the JROTC Cadet Leadership Challenge camp at the training facility on St. Croix. Prior to 2016, cadets participated in the JROTC Leadership Challenge organized by the U.S. Army ROTC in the Puerto Rico region.