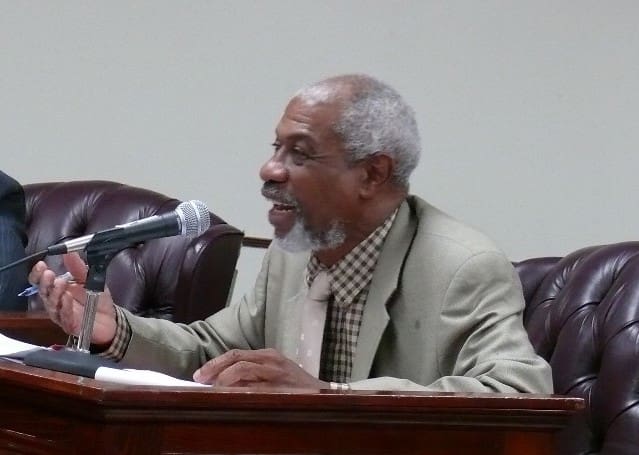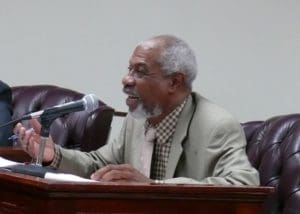 Joint Board of Elections members are taking a stand against lawmakers who, earlier this year, passed a law to consolidate the two district boards.
At a meeting on St. Thomas Thursday, members voted to seek a permanent injunction to stop the law from being implemented under the premise that it is "unconstitutional" under the Revised Organic Act.
The law was initially enacted in 2016 but amended after a legal battle between senators elect Janelle Sarauw and Kevin Rodriquez highlighted different interpretations of the language that would have made it difficult for the St. Thomas-St. John District Board of Elections to hold a special election in April for the still vacant district Senate seat.
To fix the problem, senators met to reconsider the law's language and look over a bill requested by the minority coalition that would have repealed the law altogether. Had that bill passed, the boards simply would have reverted to their prior status, with a seven-member board in each district.
Upon urging from the attorney general, however, senators instead made minor changes to the law that were meant to resolve the difficulties while still retaining the single, unified board structure. At Thursday's Joint Board meeting, several members said the structure was still problematic because it interferes with their terms, which was set by law at the time of the last election.
"This is not a Joint Board issue specifically," said Arturo Watlington, Jr., who is both St. Thomas-St. John District Board of Elections chairman and Joint Board secretary. "Each elected member has the right to their election position and one way or another, this can turn into a serious legal battle."
Watlington said each member elected during the last election would have their terms cut short when the act goes into effect next year and suggested that if the Senate was serious about the unified structure, it should set up the law so that the terms of the members are reduced over the next four years.
Other members Thursday added that district boards are provided for in the Revised Organic Act, which serves as the territory's constitution, and therefore, any law that conflicts with it is "unconstitutional."
"The Legislature cannot pass a law that conflicts with a federal statute," said member Lisa Harris-Moorhead, who is an attorney. "At the present time, the law is constitutionally invalid."
While some members disagreed and spoke in favor of the unified structure, the majority voted to file for the injunction and to retain attorney Julita de Leon, who has been representing Elections in recent court cases, as legal counsel.