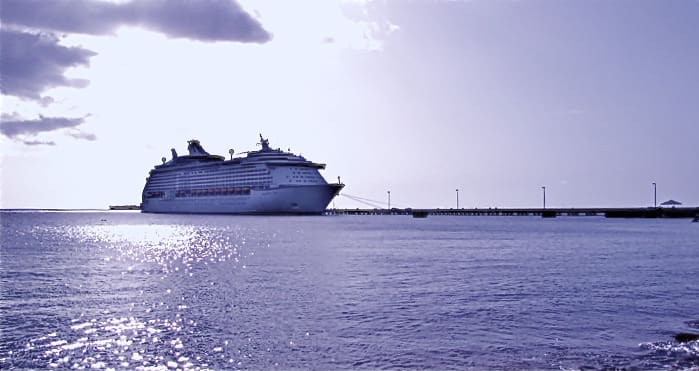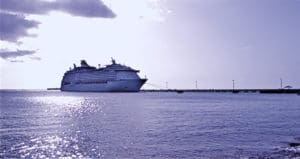 Steps are being taken to counter an almost 75 percent decrease in cruise ship passengers to St. Croix this year, the Virgin Islands Tourism commissioner told the Source this week.
The V.I. Bureau of Economic Research reported a 74 percent drop, from just under 69,000 to less than 18,000, in the first three months of the year compared to the same period in 2016.
St. Thomas also saw a decline of almost 11 percent from 604,572 to 540,154. The number of cruise ships visits to the Frederiksted Pier decreased from 26 to nine, dragging down the total number of calls to the territory by 13 percent.
"We have lost market share and we are responsible to build market share for St. Croix and the entire territory," Beverly Nicholson-Doty said. "There have been challenges and we haven't moved at a fast enough pace."
Nicholson-Doty did not clarify about the "relationship struggles," but said that Royal Caribbean, which sails the vast majority, 95 to 96 percent, of the vessels to St. Croix "indicated a repositioning of ships," possibly to the Western Caribbean.
She discounted speculation that a $5 per passenger fee implemented by the V.I. Port Authority in October 2016 affected the cruise lines decision, saying their schedule was in place 18 months before rates were implemented and that Royal Caribbean agreed to the fees in a negotiated contract.
The cruise lines schedule visits to the Virgin Islands with VIPA and the West Indian Company and don't notify Tourism, according to Nicholson-Doty.
At the beginning of 2017, Gov. Kenneth Mapp directed the DOT commissioner to "rebuild relationships with the cruise lines" and Nicholson-Doty said she communicates with Royal Caribbean at least twice a month. She met with cruise officials in Miami and one executive recently visited St. Croix and St. Thomas, she added.
Marketing St. Croix is much different than getting visitors to St. Thomas. Cruise ship passengers are used to Charlotte Amalie, the commissioner said, and 60 percent of the visitors don't disembark, according to Nicholson-Doty.
St. Croix, on the other hand, has been recognized recently for its history, arts and culture, through events at the Whim Museum, Taste of St. Croix, the St. Croix Food and Wine Experience and restaurants featuring locally sourced products.
The diversity of food – from the decades-old and beloved Villa La Reine Chicken Shack, Villa Morales, which features Cuban dishes with a Puerto Rican touch, and newer venues such as balter, Zion Modern Kitchen and 40 Strand Street that combine the freshest produce and protein with culinary creativity.
Nicholson-Doty listed international and nationally recognized media outlets that have featured St. Croix restaurants and events since the first of the year.
Since January 1, articles have appeared in NBC Black News, Huff Post, McCool Travel, Food Travelist, Ebony, Frommers, Skyblueprint and the Daily Mail, to name a few.