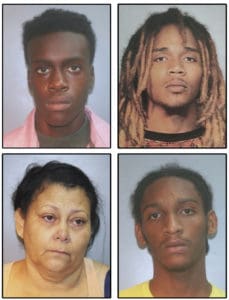 Two young men were arrested Thursday and Friday and a third has been located on the mainland in conjunction with a May 6 carjacking and rape on St. Croix's south shore, Virgin Islands Police Commissioner Delroy Richards announced Friday afternoon.
The young victim – who Richards confirmed was a minor – and a friend were driving on Eastern Road when their car was rear-ended by a truck and then cut off and forced to stop. One woman escaped and called 911 and the victim was taken to another location and raped by three males who were armed with a handgun.
In addition to the two arrested for rape and kidnapping, two others were arrested in relation to the burglary and vehicle stolen during the incident: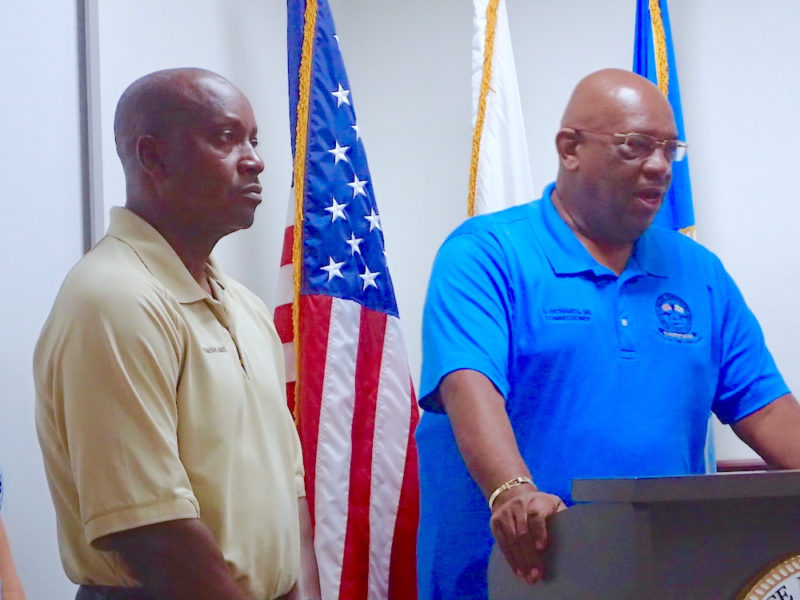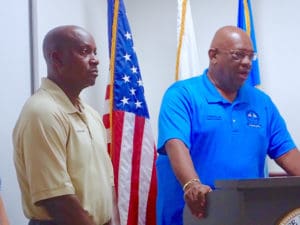 Link Baltimore, age 18, was arrested Friday and charged with first-degre rape, kidnapping for rape, third-degree burglary, unauthorized possession of a stolen vehicle and first-degree degree robbery.
Youan Rodquez, 22, was arrested and charged with first-degree rape, kidnapping for rape, third-degree burglary, and first-degree robbery.
Richards did not identify the third suspect but said his whereabouts are known "and he will be brought back to the territory."
The other two suspects were arrested and charged as a result of search warrants, Richards said, and items recovered that are connected to the stolen truck used in the crime.
Carl Cornelius, 19, was arrested and charged with possession of stolen property after a search warrant was executed at his home and items were recovered that were taken during a burglary in Estate Annaly.
Bethzaida Berrios, 50, was arrested and charged with possession of stolen property as a result of a search warrant executed at her residence and property stolen for Estate Annaly was recovered.
Richards and Crime Stoppers VI Director Laurie Dunton commended the community for providing tips and information about the case. Richards said the unanimous tips will be analyzed to determine if the Crime Stoppers $40,000 reward will be awarded.
St. Croix Police Chief Winsbut McFarlande commended the police force and spoke passionately about the cooperation between the community and police officers to solve the crime.
"It was the grass roots people who stepped up regardless of who the victim was – who stepped up and said this could have been one of our children," St. Croix Chief Winsbut McFarlande said.
At the end of the press conference, Richards announced a homicide has just taken place in Barren Spot as a result of a shots-fired report. Officers discovered an overturned vehicle with two people inside. One man was dead and the other was transported to the Gov. Juan Luis Hospital. No other information was given, but Richards asked for help from the community.