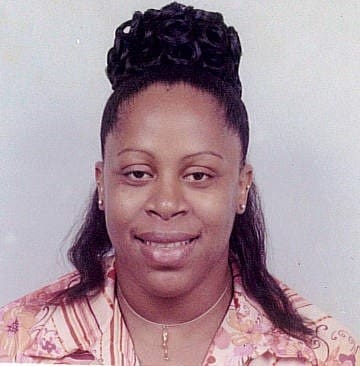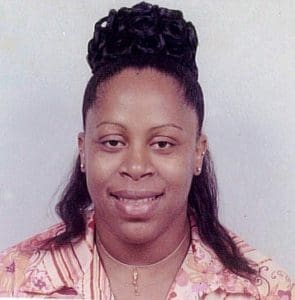 Deborah Suzette Garcia, also known as "Debbie," of Estate Herman Hill died on Tuesday, April 4. She was 49 years old.
She is survived by her companion, Ezekiel Brooks; mother, Mary Cecilia Georges; father, Theodore Charles; stepfather, James Alfred; daughters: Beyla Brooks and Nasha Brooks; sister, Sonia Alfred; brother, Sonny "Tony" Alfred; niece, Jazmine Alfred; nephews: Kelly St. Price and Jovonte Alfred; aunt, Elizabeth St. Prix; uncle, Oggis Georges; sister-in-law, Debbie Alfred; and special friends: Claudia Charles, Diana Hazel, Kathleen Matthew, Sonia Joseph, Boston Brown, Members of the Sunny Isles Baptist Church, Gregory Lewis and Daniel Wilson.
She is also survived by cousins and other relatives: Armentine Brooks, Alphonso Brooks, Barbara Stout, Debra Ajani, Patricia Dennis, Bernadette Cadet, Marsha King, Rochelle Dottin, Alice Osorio, Clarice Brooks, Grantley Brooks, David Stout, Elroy Stout, Lyndell Stout, Daniel Brooks, Lavern Stout, Trevor Bryan and Nigel Benjamin; as well as other relatives and friends too numerous to mention.
A viewing will be held at 10 a.m. and a funeral service at 11 a.m. on Friday, May 5, at Sunny Isles Baptist Church. Interment will follow at Kingshill Cemetery.