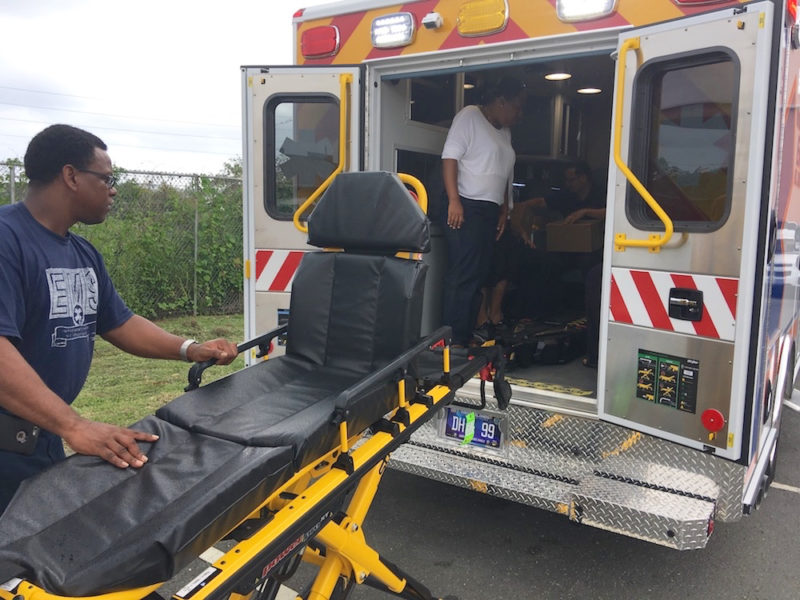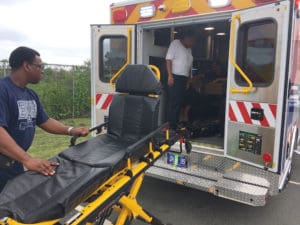 The Department of Health has five new ambulances going into service Friday, helping to fill a long-standing urgent shortage of emergency vehicles and bringing brand-new, state-of-the-art equipment into use to respond quickly when Virgin Islanders need emergency medical assistance.
The Health Department and Property and Procurement Department will unveil two of the five new ambulances that have arrived in the territory Friday morning in the parking lot of the Charles Harwood Complex on St. Croix. After a ribbon-cutting ceremony, the ambulances will be put right into use, according to the Health Department. Two ambulances are for St. Croix, two for St. Thomas and one for St. John.
There has been a shortage of ambulances and emergency vehicles, on St. Croix in particular and in the territory as a whole, for years. (See Related Links below)
In June 2016, Health Commissioner Michelle Davis told the Senate that the department "is currently at risk of not being able to respond to 911 emergency calls for Virgin Islanders in need of urgent care."
There was at least one day that June when a vehicle borrowed from St. Croix Rescue broke down and there was no ambulance service for several hours.
"We are down to one to two functioning ambulances on each island on any given day," Davis said at the time, adding that 15 of the vehicles in the ambulance fleet "are 5 to 17 years old. Purchasing new ambulances takes six months or longer," she said.
The USVI National Guard stepped in to help, supplying a tactical ambulance, driver and medical specialist to respond to overflow calls.
At the time there were 12 ambulances for St. Thomas and St. John, with another three quick response vehicles. Davis said there was a need for a minimum of three new vehicles for St. Thomas and one new 4×4 for St. John. St. Croix had five ambulances and three more quick response vehicles and that district needed "a minimum of four new ambulances."
The Senate passed a bill allowing the Public Finance Authority to borrow $10 million on a recurring, revolving basis to buy vehicles, including emergency vehicles, for numerous government agencies.
Health Department officials told senators last year that three ambulances for St. Thomas and St. John will cost $429,000 and two for St. Croix will cost another $428,830, using nearly all the $10 million available. At the time, there was some criticism of the cost of the vehicles and their appropriateness for the windy streets of St. Thomas. Health officials said they took input from emergency responders on what sort of vehicles to get. (See "Senate Committee Questions Ambulance Expenditures" in related links.)
Regardless, the long-needed vehicles are here now and will be a welcome sight for anyone in need of emergency assistance.