The V.I. Health Department kicked off a week of activities, Monday, in recognition of the American Public Health Association's National Public Health Week, with open houses on St. Croix and St. Thomas.
The St. Croix open house at the Charles Harwood Complex will continue all week, according to Nykole Tyson, DOH public information officer, and includes displays outlining services and tours of the first floor. Available information covers children with special needs, maternal and child health care, sexually transmitted diseases, community health, the chronic disease prevention program and much more.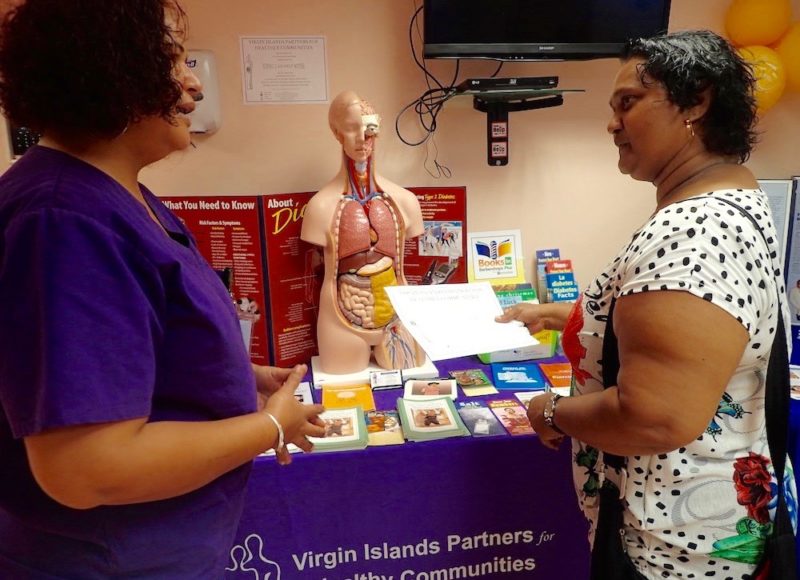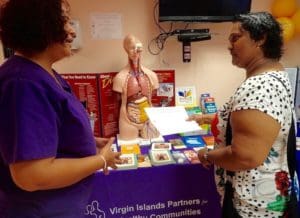 Along with information about immunizations, emergency medical services and communicable diseases, free Zika testing is available for those with symptoms or pregnant women.
On Monday, Sen. Novelle Francis, Jr. toured the hospital and said he was impressed with the cleanliness of the health care facility and the staff.
"They are very knowledgeable of the job they do and very passionate about their responsibility," he said.
The DOH also has professionals who work in the areas of mental health, alcoholism, epidemiology, health regulation and licensing, vital statistics, environmental health and family health, including the Women Infants and Children's program.
On Wednesday, St. Thomas and St. Croix will host health fairs from 9 a.m. to 3 p.m. at Tutu Park Mall and the Sunny Isle Shopping Center. Along with displays and gifts, there will be free glucose, blood pressure and cholesterol screenings. At noon, both sites will offer a Healthy Happy Hour with Cross Fit workouts and a healthy lunch.
According to Tyson, the DOH does not turn anyone away who needs health care. In addition to accepting private insurance, Medicare, Medicaid, major credit cards and cash, there is a sliding fee scale, based on ability to pay.
"We're home to thousands in the community and want to be home to more – from birth through all stages of life," Tyson said.
For more information, visit doh.vi.gov, facebook.com/virginislandsdoh or call 340-626-6290.