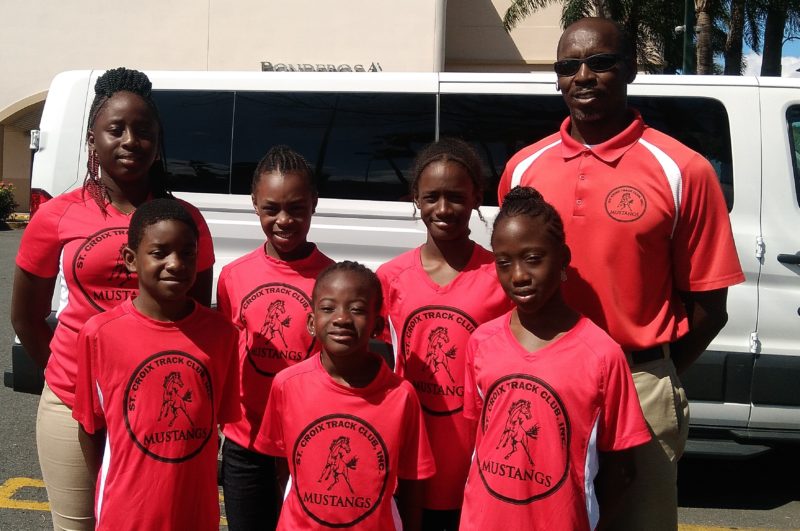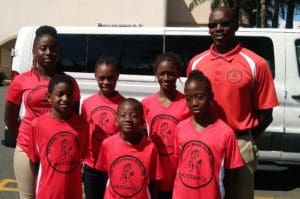 The St. Croix Track Club Mustangs congratulates six young athletes who competed well at the AAJI (ASOCIACIÓN DE ATLETISMO JUVENIL E INFANTIL) 1st Track and Field Championship qualifier. The championships will be held in May 2017. To qualify, an athlete must place in the top eight in sprints and top 12 in field events, middle distance and distance events. There were over 500 athletes in three age groups from 7-13 years-old.
This qualifier was held in Ponce, Puerto Rico, on March 25, and the next qualifier will be held on April 8. The athletes competing for St. Croix Track Club were: Jeniqua Weekes, Michelle Smith, Akyra Joseph, Kelise St. Hall, Jonathon Jones and Ariana Edger.
The top performers were Ariana Edger and Michelle Smith, who are both also on the Principal's Honor Roll.
Ariana — 1st place – Shot Put – 9.32m and 5th place – 80m – 11.14sec
Michelle — 2nd place – High Jump – 1.10m and 2nd place – 3.90m – Long Jump
The St. Croix Track Club is proud of all its athletes as they continue to work hard in their classes and in track & field. For more information, contact Coach Keith Smith at 277-1123 or visit the Web site at www.etemz.com
Full results can be found at: www.finallaptiming.com/AAJI/